NC: Take Action to Repeal Pistol Purchase Permits
Written by Andy Stevens
Published: 19 August 2021
In a historic vote, the North Carolina Senate acted decisively to repeal North Carolina's Jim Crow era pistol purchase permit process.  With this action, they join the NC House who previously endorsed full repeal.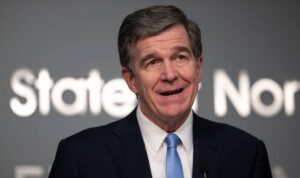 The measure — HB398 (the Pistol Purchase Permit Repeal) — will now go before Governor Roy Cooper.  Will Governor Cooper support repealing this last vestige of Jim Crow law, or, like some of his caucus, embolden even further abuse and disdain on the people of North Carolina by a small group of "Jim Crow Sheriffs"?
Committee hearings on this bill made clear there is a view widely held within the Democrat caucus that respects the "Jim Crow Sheriff."  Ask yourself why Democrats continue to support a minority of Sheriffs who use the Pistol Purchase Permit process to exert control over subjects using arbitrary judgements of one's "moral character."
Additionally, the North Carolina Sheriff's Association strongly supports repeal of this archaic law, declaring it no longer serves a purpose because it is duplicative of the Federal background check system. They further explain that the legislature enhanced procedures of the Administrative Office of the Courts to uniformly and promptly upload disqualifying information without fail to the federal system.
Finally, COVID-19 has demonstrated the massive problems with requiring government permission to exercise a right. For example, anti-gun sheriffs in Wake and Mecklenburg counties have slow-walked processing both Pistol Purchase and Concealed Handgun Permits, keeping people disarmed. This forced GOA to sue these Offices to ensure individuals had access to firearms. The shutdowns have shown how ineffective these laws are!  More importantly, NO SHERIFF should have arbitrary authority to issue a permit "to allow" citizens to exercise their Constitutional Rights.
So please take action and use the form above to urge Gov. Roy Cooper to sign HB 398.
Featured GOA News & Updates