GOA to Hold Press Conference for Constitutional Carry in Tallahassee with Rep. Anthony Sabatini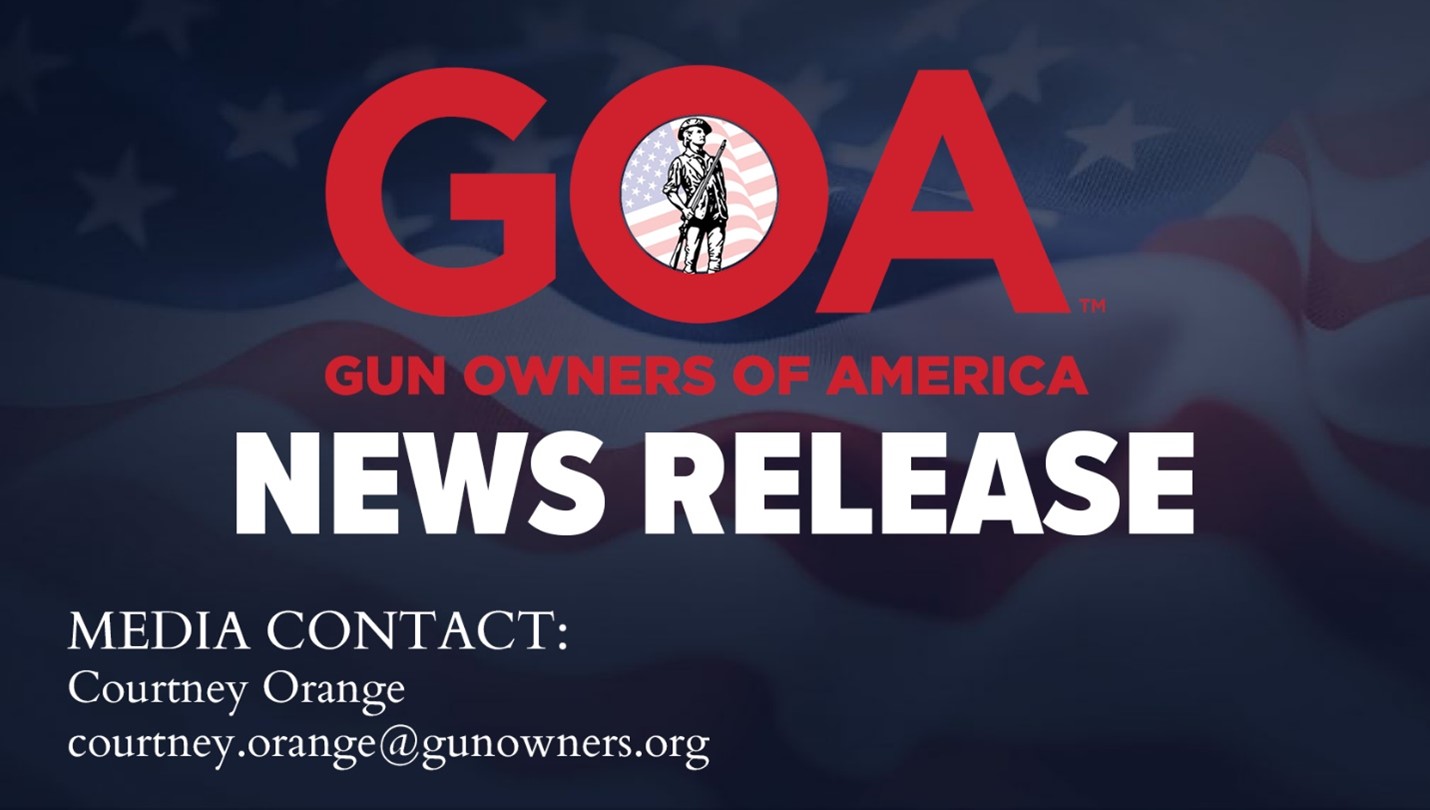 August 20, 2021
For immediate release
GOA to Hold Press Conference for Constitutional Carry in Tallahassee with Rep. Anthony Sabatini
Tallahassee, FL – Gun Owners of America and Representative Anthony Sabatini are hosting a press conference on Monday to show Floridians' strong desire for Constitutional Carry in the Sunshine State. Rep. Sabatini will be joined by GOA's Senior Vice President Erich Pratt and Florida Director Luis Valdes.
Valdes said, "Rep. Sabatini is re-introducing Constitutional Carry this coming session, but the Republican leadership in the House and Senate have stated a number of times that they don't see pro-gun legislation as a 'pressing issue.' And they don't want to bring up any pro-gun bills for the 2022 session! Well, Gun Owners of America sure does think it is a 'pressing issue, and that's the message we intend to send Monday."
Who: GOA's Erich Pratt and Luis Valdes, and Rep. Anthony Sabatini
Where: Florida State Capitol, 400 S. Monroe Street, Tallahassee
When: Monday, August 23, 2021 at 1 pm
Parking: Kleman Plaza (306 S Duval St, Tallahassee, FL 32301)
GOA spokespeople are available for interviews. Gun Owners of America is a grassroots nonprofit dedicated to protecting the right to keep and bear arms without compromise. For more information, visit GOA's Press Center.
— GOA —
Featured GOA News & Updates