Sanctuary Counties may be THE Key in Defeating Gov. Northam's Gun Control
Will This Be the Silver Bullet?
Let Your State Delegate and Senator Know that Gun Owners will "Remember in November"
Thanks to the great work of grass roots activists around Virginia, we have now seen 114 counties, cities and towns become Second Amendment sanctuaries.This has put anti-gun Democrats back on their heels, which is good news. But now they are starting to lash back.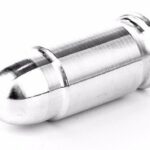 Just a few days before Christmas, Attorney General Mark "Blackface" Herring issued a legal opinion, claiming that local jurisdictions have no choice under Virginia law but to ignore the federal and state Constitutions — and to follow Northam's and Herring's gun control orders.
GOA and VCDL answered back by issuing a 12-page response to the Attorney General, and we delivered it to every Delegate and Senator in Richmond.
Several media outlets have reported on the GOA-VCDL letter, which exposed Herring's hypocrisy in detail. Herring previously supported sanctuaries when it involved illegal immigrants.
One radio host called the GOA-VCDL letter a "masterpiece."
What makes all of this so interesting is that over 90% of the counties in Virginia have passed Second Amendment sanctuary resolutions. That's 86 out of 95 counties.
Of course, this means that many anti-gun Delegates and Senators represent jurisdictions that have now become 2A sanctuaries.
It's as though the proverbial "rug" has been pulled out from under them, given that the grassroots (and local officials) beneath them are rejecting gun control in spades.
This is significant for every gun-grabber in the legislature, but especially for the Democrats that represent "swing" districts.
Peeling off just a couple legislators — and getting them to oppose the Governor's gun control agenda — could make all the difference in the world.
After all, the Senate only has a two-vote Democrat majority.
So please send the pre-written letters to your Delegate and Senator (above).
After all, it's one thing for these legislators to read about the 2A sanctuaries in the news.
It's yet another thing for them to hear from thousands of gun owners — from all walks of life — telling them that the massive numbers, which are showing up at local board meetings, will also show up in droves on Election Day, if legislators pass Northam's gun control agenda.
We need to keep the heat on them. So please keep sending those emails!
Thank you for your help.