Winning in the Courts
Written by Erich Pratt
Published: 23 July 2021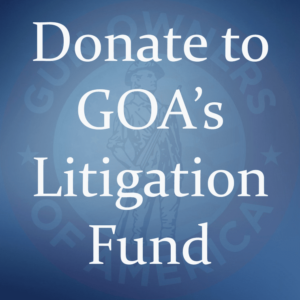 GOA and GOF submitted an amicus brief this week in New York State Rifle & Pistol Association v. Bruen, a case that has tremendous implications for many states across the country.
While this case challenges New York's "may-issue" permitting system before the Supreme Court, a victory would benefit similar infringements that are found in states such as New Jersey, California, Hawaii and others.
The GOA brief urges the Court to clearly rule in accordance with the plain text of the Second Amendment, leaving no room for lower courts to apply "balancing tests" to allow for infringements of the right to keep and bear arms.
Our brief also issues a stinging rebuke to officials in the Empire State, stating that, "New York has absolutely no business prohibiting the bearing of arms by the People."
GOA and GOF are proud to ensure that a "no compromise" message is presented before the Supreme Court. And readers should note that this brief strikes at the core of the most egregious gun control in the entire country. Our brief, which was also joined by the Heller Foundation, can be read here.
SCOTUS Victory: GOA 1, Kamala 0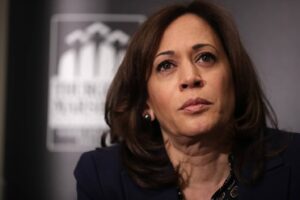 Last month, the Supreme Court smacked down an attempt, that was initiated by Kamala Harris, to register the names of top donors to organizations like Gun Owners of America.
While she was the Attorney General of California, Kamala Harris tried to force charitable organizations to turn over the names of their top donors to government officials.
Gun Owners of America and Gun Owners Foundation are grateful to our members for their generous support in helping us to bring amicus briefs in cases like this. And we are thankful that we could be part of this SCOTUS case, which largely went our way.
Gun owners can get more information about this victory by reading The Washington Times article authored by GOA's John Velleco.
SCOTUS Limits Police Ability to Enter Your Home Without a Warrant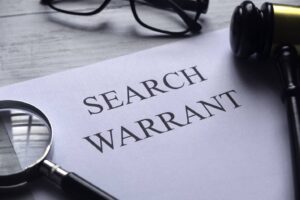 In another victory for gun owners, the Supreme Court rejected a plea to allow police officers to enter a home without a warrant.
In filing an amicus brief in Lange v. California, GOA urged the Court to adopt a categorical rule that the police could not enter a home without a warrant in pursuit of a misdemeanor suspect. Unfortunately, the Court had no desire to make a clear, bright-line rule, so it appears that each circuit — and every policeman — will now reach different and inconsistent results based on "circumstances."
Having said that, victory before the Court — even a limited one — is certainly better than defeat. And at least this decision provides some limit on police entering your house without a warrant. Gun owners can read the Supreme Court's opinion here.
GOA Defending 2A Sanctuaries in Oregon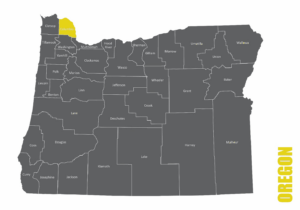 On Tuesday, GOA's legal team went toe-to-toe against Everytown for Gun Safety attorneys in a battle to protect a "Second Amendment Sanctuary Ordinance (SASO)" in Columbia County, Oregon.
2A sanctuary ordinances — championed by GOA — tell the state and federal government that gun control will not be enforced by that locality. Currently, these Ordinances have passed in over 60 percent of counties across the country.
GOA was joined by Gun Owners Foundation and the Oregon Firearms Federation in defending the SASO in Oregon. Our brief can be read here.
Guns Out's Self-Defense Training Gets Hands-On
GOA's Jordan Stein with the stars from Guns Out TV: Shermichael Singleton (left) and John Keys (right).
Have you ever had force-on-force training? Our friends at Guns Out TV recently got physical with their self-defense training at West Orlando Firearms Training!
Check out this two-part, GOA-sponsored episode of Guns Out TV here and here!
Featured GOA News & Updates