My Experience With Campus Carry As A 19 Year Old Female Student
Written by Freedom Concealed, Concealed Nation
Published: 17 August 2018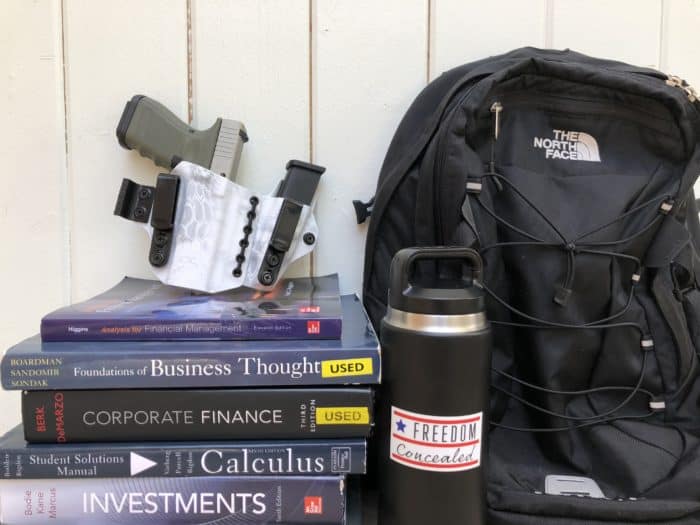 Last semester, I overheard a conversation some of my classmates were having. A guy mentioned that the students at our university are allowed to carry concealed guns on campus. The two girls he was talking to immediately got upset. They started making comments about how it made them feel unsafe and that they would not want to be around anyone who was carrying a gun. They had no idea that the girl sitting next to them had a M&P Shield under her sweater….
Click here to see more 2A articles like this one.
I think it is extremely important to carry on campus, especially for female students like myself. The reality is that college campuses are not perfectly safe for students, and they never will be. While I have not had any encounters at school where I have felt as if I needed my gun, I know that college students are potential targets and I have chosen to always be prepared….
As of now, only 10 states allow individuals to legally carry guns on college campuses. I definitely realize how lucky I am to go to college in one of those states. I am a 19 year old female who weighs 120lbs and is going to college 800 miles away from home. Carrying a gun while at school not only gives me peace of mind, but it also gives my parents peace of mind knowing that I have the tools to defend myself.
Featured GOA News & Updates