Granny Shoots Intruder
Written by Cheryl Hinneburg, American Military News
Published: 16 August 2018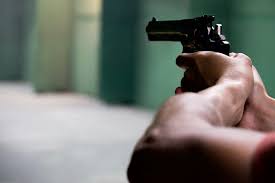 Granny shoots man who exposed himself, tried to enter house with disabled grandson
On Tuesday, a 68-year-old Texas grandmother shot a man who exposed himself and was trying to enter her home.
The feisty grandmother, identified only as "Granny Jean," saw the man riding his bike towards her house and he exposed himself to her.
She warned him multiple times to leave but he ignored her warnings so Jean pulled out her gun, Independent Journal Review reported last week.
"Some guy pulled off his pants and pulled his pants open, playing with his thing, and he ran up and I told him to get away from my door, or I will shoot him," Jean said.
Click here to see more Self-Defense articles like this one.
The granny said she was protecting her disabled grandson and 11-year-old great-granddaughter. "That's all I got," she said.
Jean shot him in the stomach and while he did need surgery, he is expected to recover. …