Minnesota School Bans Shooting Team's Photo From Yearbook For Featuring Guns
Written by Staff Writer 10
Published: 01 May 2017
Minnesota School Bans Shooting Team's Photo From Yearbook For Featuring Guns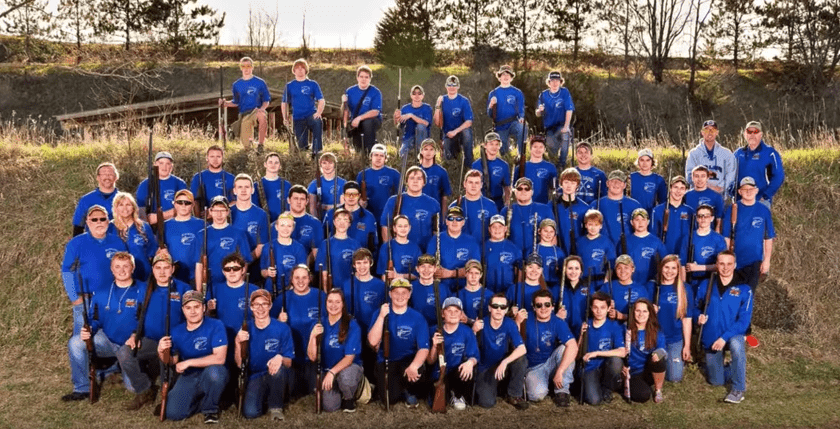 Minnesota's Big Lake High School has quite an impressive trap shooting team. Recently, they posed for a picture to place in the school yearbook.
The picture showed the 60 team members posed with shotguns by their sides. However, school officials rejected the yearbook photo. Superintendent Steve Westerberg said the student handbook "doesn't allow firearms or weapons to be displayed." Now the trap shooting team is petitioning the school board for reconsideration.
"This rule has been in effect since the school started sponsoring a Trap Shooting Team a couple years ago," Westerberg said.
Parents of the team members have been trying to get the team photos included in the yearbook.
This is Clayton Birdsall's first year on the team, he plays other sports and said his gun is no different than his baseball bat.
"That's what you use in the sport. It's just natural," he said. "They both are equipment used in competition."
Derek Birdsall, Clayton's dad said he heard the announcement from school officials Wednesday. He said coaches have fought with the administration over images that include firearms before.
"It is a school-sanctioned activity," Birdsall said. "It's not like the kids are doing anything with it. They are literally just holding a gun."