Media Ignores Stories of Responsible Gun Owners Saving Lives
Written by Bethany Blankley, The Hayride
Published: 30 May 2018
According to a Centers for Disease Control statistic, "firearms are used far more often to save life" by a ratio of 16 to 100 times more often. Yet the mainstream media doesn't report this. They also don't report on the numerous incidents of responsible gun owners stopping crimes from being committed.
Most Americans never heard about a school resource officer who used gun to stop a school shooter in Illinois. Officer Mark Dallas, who worked at Dixon High School for five years, shot and arrested 19-year-old Matthew A. Milby, who was charged with aggravated discharge of a firearm, aggravated discharge at a school employee and aggravated discharge at a school building. Milby was wounded in an exchange of gunfire with a school resource officer, remains hospitalized with what authorities describe as non-life-threatening injuries and is under surveillance. A Lee County judge set bond at $2 million.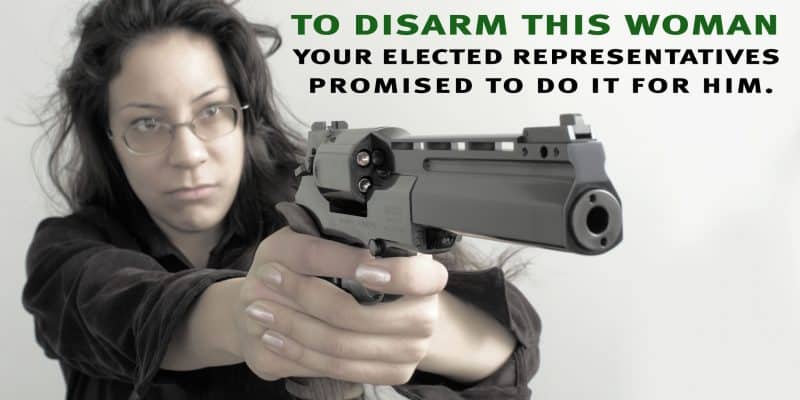 "He saved an enormous amount of lives," Lee County Sheriff John Simonton said of Officer Dallas. His comments were echoed by Illinois Gov. Bruce Rauner, who in a statement credited "Dallas for his bravery and quick action to immediately diffuse a dangerous situation."
Most Americans have never heard of the Memphis, Tennessee father who stopped armed robbers at a local McDonalds who were trying to rob him while he was holding his infant daughter. WREG quotes police who stated that he was able to put his baby down, reach for his gun and wound one of his four attackers.
In Raleigh, North Carolina, police reported that a shooting in the Brintons Cottage neighborhood was case of self-defense. Three people broke into a home and the owner fired at them, killing one and injuring two others. The two injured were charged with armed robbery, conspiracy to commit armed robbery, first-degree burglary, and possession of a firearm by a felon. They were stopped by the home owner who used his gun for self-defense– exactly what it was designed for.
Click here to see more GOA News articles like this one.
There's also the incident last month when the Florida man used his AR-15 to stop seven intruders from illegally entering his home. And many others of self-defense. …
Erich Pratt, Executive Director of Gun Owners for America, argues that the media ignores "the fact that more than 10,100 Americans have died in car accidents since the Parkland shooting." What would it be like if the media reported on every tragic car death in the country?
He also points to a recent Johns Hopkins study that claims that more than 250,000 people in America die from medical errors. Medical errors, it reports are the third-leading cause of death after heart disease and cancer. But the media doesn't report on every death (684 everyday) due to doctors' negligence, he argues.
The best defense against a bad guy with a gun continues to be a good guy (or woman) with a gun.
Featured GOA News & Updates