Keep Up the Pressure to Confirm Judge Kavanaugh to the Supreme Court
Written by admin
Published: 24 September 2018
Dear friend,
I hope you successfully contacted your senators and told them how CRITICAL it is that they vote for Judge Kavanaugh.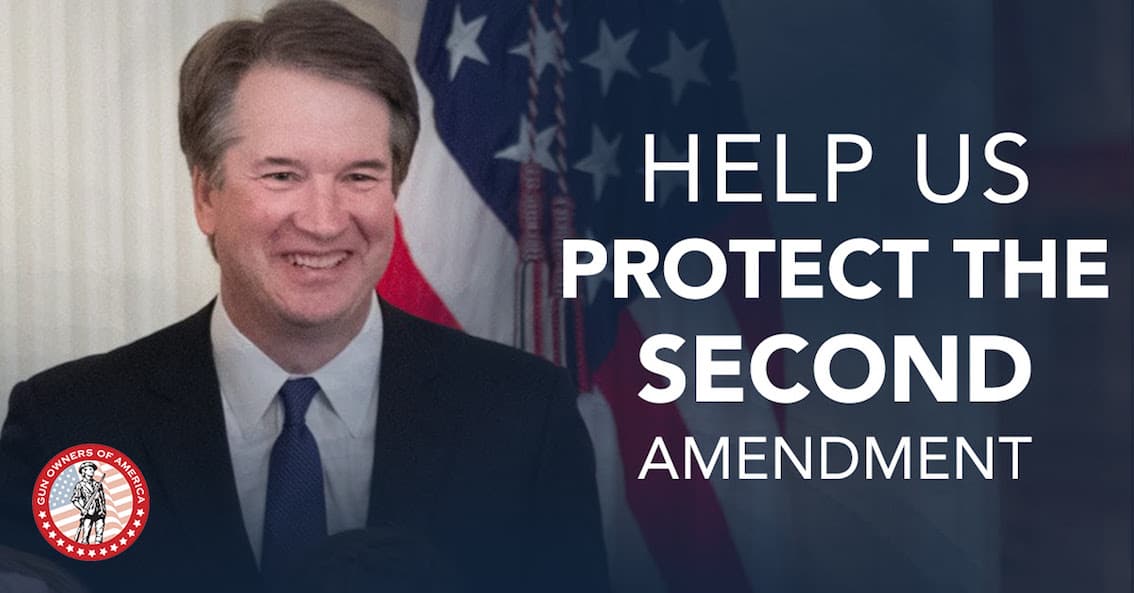 But now we need to take this fight to the next level.
We want them to hear from not only from all of GOA's members but also their friends and family.
That's why I'm now asking you to CONNECT with your family and friends and get them to contact their senators, too.
So please click here to share this on Facebook or forward this page to everyone you know who cares about the Second Amendment.
I want every Senator in America to realize that they have absolutely no choice but to vote for Judge Kavanaugh or LOSE their seat.
Thank you,
Erich Pratt
Executive Director, Gun Owners of America