Concealed Carrier Stops Sexual Assault
Written by John Falkenberg, Concealed Nation
Published: 26 September 2018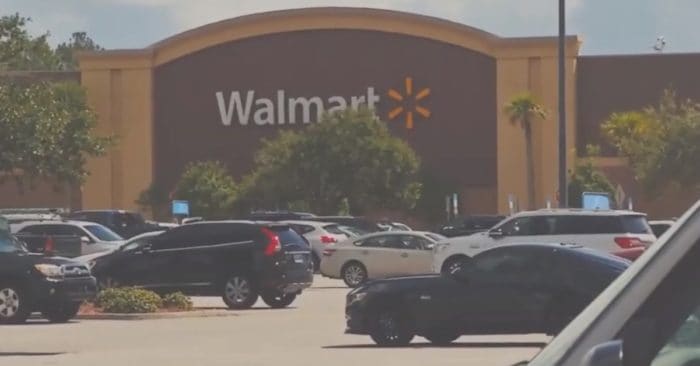 ---
Concealed Carrier Steps In To Stop 14-Year-Old Would-Be Rapist At Wal-Mart Location
FLEMING ISLAND, FL — A teenager is in jail after attempting to rape a woman at knife-point, according to News 4 Jax.
The kid just tried to get her to go with him, out of a Wal-Mart, with a knife that he didn't even present. As you might imagine, the woman screamed, and a concealed carrier was nearby and likely saved her life.
Click here to see more Self-Defense articles like this one.
As News 4 Jax reports:
According to the Clay County Sheriff's Office, a man who was nearby stepped in with his gun to help. Deputies said he had a concealed-carry license and did the right thing.
According to the incident report, the assault happened Tuesday around 6 p.m. at the Walmart on County Road 220. In a Facebook post, the [woman] explained she thought the teen wanted to help her with groceries, but as he approached he told her, "I want you to have sex with me. I've got a knife in my pocket."
When she saw a man walking by the aisle, she yelled for help, the Sheriff's Office said. News4Jax spoke with that man, who wished to remain anonymous. When the man heard the cry for help, he drew his gun, which he was licensed to carry and stopped the teenager. According to the man, the woman said the teen threatened to stab her if she didn't comply.
"I immediately looked at him (the teen) and said, "Are you serious? Did you say that," the man said. "The scariest part was he responded with a nod or a yes, and it wasn't a questionable nod."
Sgt. Keith Smith with the Clay County Sheriff's Office said it's a reminder that something like this can happen to anyone.
"She did exactly what she needed to do as for as making contact with someone and getting them involved, to at least bring attention to herself and what was going on," Smith said…