Push Constitutional Carry Expansion through the Senate in Idaho!
Written by Jordan Stein
Published: 26 March 2019
Senate Committee Passes GOA-backed HB 206!

Email your state Senator to Support Constitutional Carry Expansion
Urge your State Senator to vote for Constitutional Carry Expansion

Great news!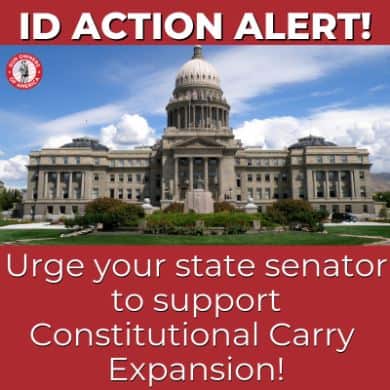 By a 7-2 party line vote, the Senate State Affairs Committee passed Constitutional Carry Expansion.
This simple legislation would allow 18-20-year-old adults — who can already Constitutionally-open carry throughout all of Idaho — to Constitutionally-conceal carry in Idaho's cities (which compose less than one percent of Idaho).
The bill could come up to the full senate as soon as Wednesday (3/27), so please urge your state senator to vote for this pro-gun measure immediately.
Featured GOA News & Updates