Bump Stock Ban Takes Effect As Gun Rights Groups Ask Supreme Court For Delay
Written by Bill Chappell, NPR
Published: 26 March 2019
Bump stocks — the gun add-ons that can dramatically increase their rate of fire — are now officially illegal in the U.S., after a Trump administration ban took effect Tuesday. Anyone selling or owning bump stocks could face up to 10 years in federal prison and a fine of $250,000 for each violation.
Chief Justice John Roberts declined to hear an appeal from gun makers on the new ban Tuesday, allowing it to remain in place. A separate appeal that seeks a stay on enforcing the ban is before Justice Sonia Sotomayor.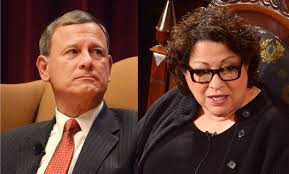 The ban requires any bump stocks to be destroyed or turned in to law enforcement authorities. The Bureau of Alcohol, Tobacco, Firearms and Explosives has even posted instructions and diagrams showing how to destroy one of the devices and satisfy the new ban.
"In fact, no bump stocks will be 'grandfathered in,'" as NPR's Martin Kaste reported last month. "The new federal rule reclassifies them all as 'machine guns,' no matter when they were purchased, and owning one will become a felony."…
The Justice Department banned bump stocks — also known as slide fires — last December, redefining them as machine guns. President Trump had ordered the agency to review the devices' status. Some gun owners have fought the ban.
"We still feel that the regulation is a factual misreading of the statute, and that ultimately we will be vindicated on it," Gun Owners of America legislative counsel Michael Hammond told CNBC in an interview Tuesday.
The federal ban takes effect more than a year after the earliest such bans were approved in the U.S…