Footage Shows Gun Shop Owner Shoot & Kill Armed Robber
Written by Staff Writer 4
Published: 11 January 2017
Footage Shows Gun Shop Owner Shoot & Kill Armed Robber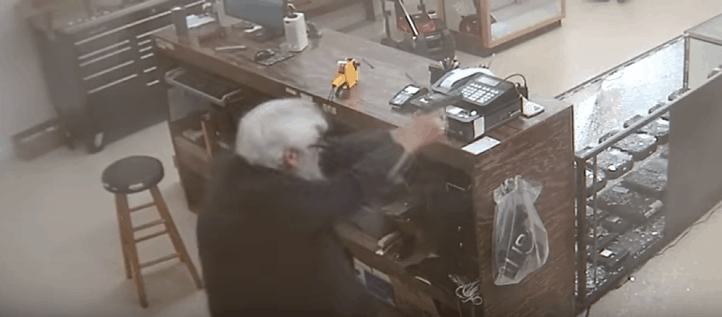 Surveillance footage shows the moment two armed men were killed after trying to rob a Georgia gun shop around 11 AM on the day after Christmas.
The footage from Dixie Gun and Pawn in Mableton, Georgia shows two armed intruders dressed in ski masks attempting to rob the shop.
The robbers shouted, "Get down on the floor, get down on the floor or I'll kill you."
They aimed their guns at one of the employees at the shop, who immediately held his hands up in response. The gun shop owner, Jimmy Groover, 64, immediately pulled out a gun of his own and fired back at the two assailants.
Featured GOA News & Updates