Gun rights backers scoff at proposed change to rules at heart of Supreme Court case
Written by Melissa Quinn, Washington Examiner
Published: 06 May 2019
The Supreme Court had gun rights advocates cheering months ago when it decided to take up a case involving New York City's law prohibiting licensed handgun owners from transporting their firearms outside city limits.
But the city is now saying the case could be rendered moot.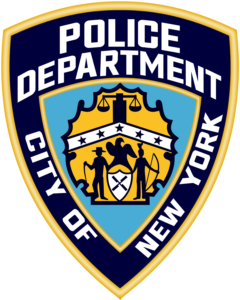 Efforts by the New York City Police Department and city officials to change to the restrictions at issue in the case have gun owners and gun rights advocates crying foul, as they argue it's a transparent move by the city to preempt a ruling from the Supreme Court, which would be its first in a Second Amendment case in a decade…
The law at the center of the case bans New York City residents with so-called premises licenses from transporting handguns outside the city, which the New York State Rifle and Pistol Association, an affiliate of the National Rifle Association, and three handgun owners say violates the Second Amendment.
Firearms owners are, however, allowed to take their handguns to and from the seven small arms ranges or shooting clubs located in New York City.
But two of the gun owners challenging the ban want to take their handguns to target ranges and shooting competitions outside of New York City, while the third seeks to bring his firearm to his second home in upstate New York.
The justices agreed in January to review a ruling from the 2nd U.S. Circuit Court of Appeals, which upheld the regulations. The case will be heard in the court's next term, which begins in October, and marks the first time the justices will wade into the debate over gun rights since 2010.
But last month, lawyers for New York City and the New York City Police Department informed the court of a proposed rule that would allow licensed handgun owners to transport their firearms to three additional locations: second homes, shooting ranges, or competitions outside of city limits.
If the rule were approved, lawyers for the city of New York told the Supreme Court in a letter last month, it would render the case moot. Because of this possibility, the city asked the justices to put the briefing schedule on hold pending final action on the proposed rule.
The Supreme Court this week denied the request, which had gun rights organizations scoffing.
"Our attitude is: too little, too late," Erich Pratt, executive director of Gun Owners of America, said. "Our hope is that the court will just continue on and deal with this issue head-on."…
Featured GOA News & Updates