Gun rights activists: Higher court ruling could change DA's argument on private complaints against Peduto, council
Written by Ashley Murray, Pittsburgh Post-Gazette
Published: 12 September 2019
Gun rights activists are pointing to a court decision issued Thursday as ammo against the Allegheny County district attorney's refusal to accept private criminal complaints against Pittsburgh officials for passing local gun laws.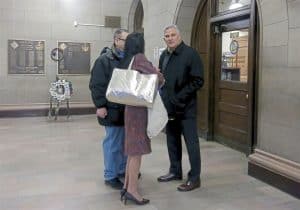 The decision issued by the Commonwealth Court in Firearms Owners Against Crime v. City of Harrisburg said the activists have standing to challenge four Harrisburg gun control laws, overturning a precedent that someone must break the law to challenge it.
In an opinion, Judge P. Kevin Brobson wrote that the precedent is "untenable and must be overruled because it affords greater access to the courts to challenge the facial constitutionality of ordinances to scofflaws than to law-abiding citizens."
In an emailed news release, the Virginia-based Gun Owners of America called the decision "BIG NEWS" for four plaintiffs in Pittsburgh who are suing Allegheny County District Attorney Stephen A. Zappala Jr. for refusing to accept private criminal complaints filed against Pittsburgh Mayor Bill Peduto and Pittsburgh City Council members on the grounds that the plaintiffs did not have standing. The group has provided funding for the case against Mr. Zappala.
Featured GOA News & Updates