Gun groups caution against Richmond gun buyback event
Written by Tyler Arnold, The Center Square
Published: 19 August 2022
Richmond will hold a gun buyback program this weekend in an attempt to curb gun violence, but some critics have cautioned that such programs would not likely have that effect.
Individuals who seek to get rid of their firearms on a no-questions-asked policy will be able to do so Aug. 20 at Liberation Church in Richmond starting at 10 a.m. The city council approved the gun buyback event and will buy the firearms using gift cards.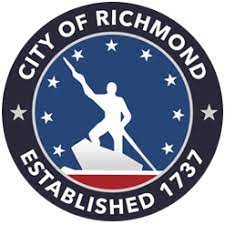 The city set aside $63,000 for the event and will buy the guns with gift cards to various businesses, such as Walmart, Amazon and Kroger. The city will pay $250 for assault weapons, $200 for handguns, $150 for rifles and $25 for inoperable guns. Individuals 18 and older will be able to turn in unloaded weapons in the trunk of a vehicle.
"The overall goal of gun buyback programs is to reduce the number of gun deaths and injuries in a community," the city said in a statement.
However, the event has received pushback from some gun rights groups, including Gun Owners of America and the Virginia Citizens Defense League.
"Gun buy-ups (not 'buyback' since the government never owned those guns to begin with) are not effective in lowering crime and are really just virtue-signaling by the localities that implement them," VCDL President Philip Van Cleave told The Center Square…
Jordan Stein, the southeast region director for state and local affairs for GOA had similar critiques of such programs.
"Gun buy-backs are not only a waste of taxpayer money, but also ineffective at disarming criminals," Stein told The Center Square. "Recently in Houston, a man turned in dozens of homemade guns at a buy back, displaying the foolishness of the event. Further, the notion that the government can 'buy back' something it never owned – especially an item that is constitutionally protected – is absurd and dangerous."…
Read more at The Center Square
Featured GOA News & Updates