Trigger Pulled On Your Right To Carry A Gun
Written by LEO HOHMANN, WND
Published: 25 July 2017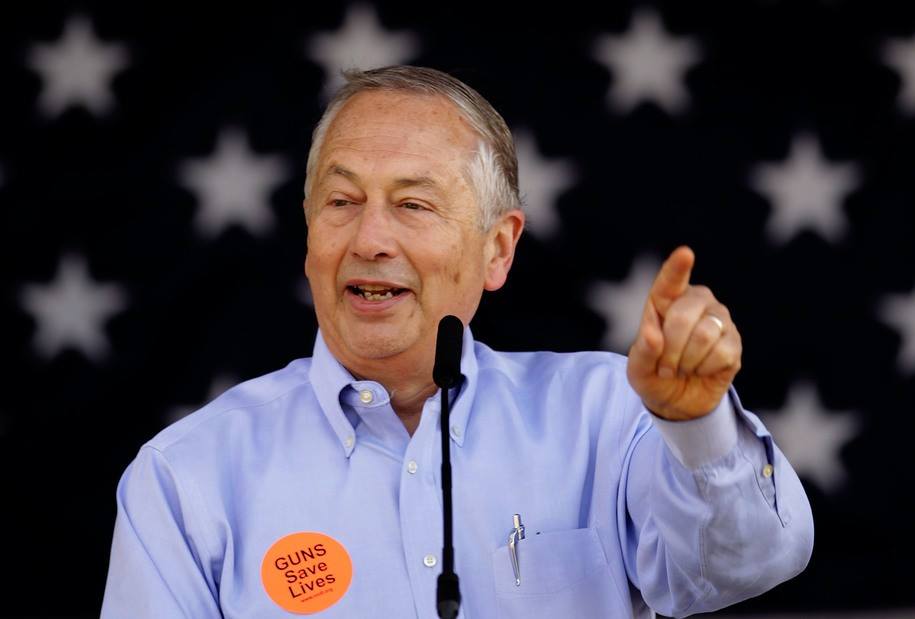 Larry Pratt, executive director of Gun Owners of America, told WND the law was a de facto gun ban that affected all law-abiding people in D.C.
"Overturning the de facto D.C. gun ban on constitutional grounds is very welcome. Not only does it respect the Constitution, it will result in fewer crimes of violence in the District," he said.
---
Trigger Pulled On Your Right To Carry A Gun
Second Amendment advocates won a significant court battle Tuesday against the District of Columbia's "good reason" requirements for gun carrying in the nation's capital.
A three-judge panel at the U.S. Court of Appeals for the District of Columbia issued a permanent injunction against enforcement of such a requirement in Washington, D.C., declaring by a 2-1 margin that requiring citizens to have a "good reason" to carry a firearm is patently unconstitutional.
The District of Columbia does issue non-resident licenses, so the ruling has a far-reaching impact beyond just the residents of the capital city. Millions of visitors to the nation's capital each year will now be able to apply for a carrying permit as well as residents.
Click here to see more GOA News articles like this one.
The majority opinion, written by Judge Thomas Beall Griffith, a 2005 George W. Bush appointee, declared:
"At the Second Amendment's core lies the right of responsible citizens to carry firearms for personal self-defense beyond the home, subject to longstanding restrictions. … The District's good-reason law is necessarily a total ban on exercises of that constitutional right for most D.C. residents. That's enough to sink this law under (the 2008 U.S. Supreme Court's Heller ruling)."
"Today's ruling contains some powerful language that affirms what we have argued for  years, that requiring a so-called 'good cause' to exercise a constitutionally protect right does not pass the legal smell test," said Alan Gottlieb, executive vice president and founder of the Second Amendment Foundation, the plaintiff in the case.
"We're particularly pleased that the opinion makes it clear that the Second Amendment's core generally covers carrying in public for self-defense," he added. "This has been a long legal battle, Justice delayed is justice denied. Today, justice was served."
Featured GOA News & Updates