GOA: Never let UN define 'illicit' firearms
Written by Chad Groening (OneNewsNow.com)
Published: 22 May 2018
A gun rights advocacy organization says the United States should oppose any effort by the United Nations to impose draconian gun control measures on our citizens.
Town Hall.com has reported that a UN working group, the United Nations International Action Network on Small Arms, wrapped up its Global Week of Action Against Gun Violence with the ultimate goal of "an end to illicit trade and misuse of small arms and light weapons."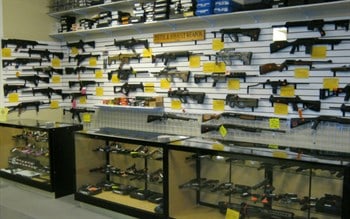 But a speech by the UN Disarmament Affairs chief made it clear that the UN wants to influence America's gun policies, Townhall reported, and that curbing gun violence is part of the United Nations' larger goal of transforming the world through Agenda 2030.
"The United Nations has, for years, sought to disarm the people of the United States," warns Larry Pratt, executive director emeritus of Gun Owners of America.
Click here to see more GOA News articles like this one.
Larry Pratt says the UN hides behind nice-sounding phrases such as "illicit trade" in firearms and ammunition.
"But when you get into the weeds and see what they're talking about," he warns, "it means the only way to accomplish what they want to accomplish is to impose draconian gun control in the United States."
Fortunately, however, Congress has already shown it's not willing to go along with UN gun control mandates by refusing to take up the UN Small Arms Treaty.
"And that," says Pratt, "was what kept us out of the trouble that otherwise we would have been in."{ampz:social}
Featured GOA News & Updates