GOA Endorses Greg Gianforte for Montana Governor
Written by Tim Macy
Published: 07 November 2019
Gun Owners of America Endorses Congressman Greg Gianforte for Governor of Montana
Gun Owners of America is proud to endorse Congressman Greg Gianforte for Governor of Montana. Greg is an avid outdoorsman, hunter, and gun owner. He understands the fundamental importance of our Second Amendment rights and has worked to protect them from radical anti-gunners who threaten them.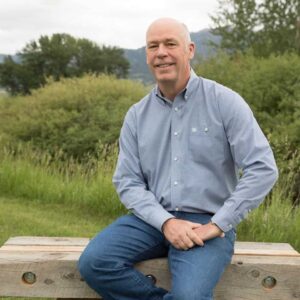 Anti-gun liberals in Washington are pushing an extreme gun control agenda, but Gianforte has always stood up for our rights against attacks from Nancy Pelosi and other gun controllers in Congress. Consider his record in Congress:
Greg Gianforte voted with gun owners against Nancy Pelosi's outrageous gun control bill, H.R. 8. He blasted the bill for targeting law-abiding gun owners, failing to keep firearms out of the hands of criminals, and moving toward a national gun registry.
Gianforte also voted against Nancy Pelosi's bill, H.R. 1112, to create indefinite delays in transfers and further empower the federal government over lawful gun owners.
Gianforte cosponsored and voted for the Concealed Carry Reciprocity Act, H.R. 38, so that the Second Amendment rights of law-abiding gun owners don't end when they cross state lines.
Gianforte also cosponsored legislation to remove suppressors from being taxed, registered and regulated like machineguns.
In addition to his legislative work, Greg Gianforte has stood up against big tech's anti-gun bias. When Google denied a hunting group's paid advertisement to promote hunting, he got to work. Within hours, Google reversed its anti-gun decision.
For the past 16 years, anti-gun politicians in Helena have threatened Montanans' gun rights.
There's a lot at stake in the Montana governor's race, which is why Gun Owners of America endorses Greg Gianforte.
Gianforte has a proven record of defending our constitutionally-protected rights. He's the strongest pro-gun candidate who can win and deliver results for law-abiding gun owners in Montana.
If you want someone who will defend your Second Amendment rights and stand up to anti-gun politicians and activists, I ask you to vote for Greg Gianforte for Governor of Montana.
You can also help Greg by going to his website to donate and volunteer.
Paid for by Gun Owners of America. Not authorized by any candidate or candidate's committee.