CA's 'Good Cause' for Concealed Carry Goes to Supreme Court
Written by AWR Hawkins of Breitbart News
Published: 10 March 2017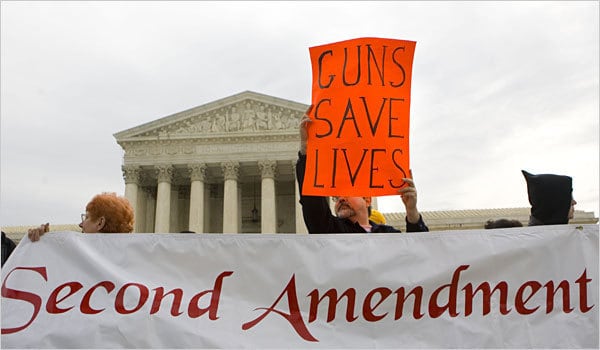 Gun Owners of America has submitted an amicus brief to challenge California's restrictions on concealed carry, arguing the requirements violate the Second Amendment.
---
CA's 'Good Cause' for Concealed Carry Goes to Supreme Court
Petitioners in the Peruta case asked the Supreme Court to hear the case as soon as possible, taking the issue of concealed carry, a key question in Second Amendment jurisprudence, to the nation's highest court.
The Peruta case, Peruta v. County of San Diego, was filed by concealed permit applicants who believed the "good cause" requirement for concealed carry permit issuance infringed upon their Second Amendment rights in San Diego and Yolo Counties.
[GOA's brief on behalf of the Petitioners in the Peruta case can be read in full here.]
The case made national news on February 13, 2014, when a three judge panel for the U.S. Court of Appeals for the Ninth Circuit ruled against the "good cause" requirement, finding it in violation of the Constitution. The panel explained that the right to keep and bear arms is, in and of itself, a sufficient cause for bearing arms for self-defense, and that it is a sufficient cause both inside and outside of one's domicile.
The Ninth Circuit was then petitioned to revisit the case and hear it en banc. The court agreed to do so and, on June 9, 2016, reversed the original ruling by upholding the "good cause" requirement and declaring that Americans has no right to carry a concealed handgun outside the home for self-defense. 
[Gun owners can help support GOA's work in the Peruta case here.]
[The Peruta case highlights the importance of confirming President Trump's Supreme Court nominee, Neil Gorsuch. Go here to read Gorsuch's Second Amendment credentials and to send an email urging your Senators to vote for his confirmation.]