Georgia's Campus Carry Law Goes Into Effect With Little Notice
Written by Randy DeSoto, Western Journalism
Published: 11 September 2017
Georgia's Campus Carry Law Goes Into Effect With Little Notice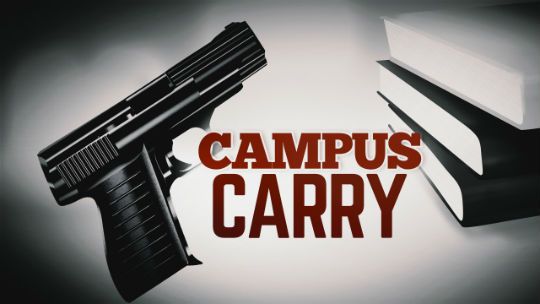 "Other schools, such as Liberty University in Virginia, not only allow concealed carry but have allowed gun owners to carry in dorms and sporting events for years without incident," Erich Pratt said. "Georgia schools should take the final step to ensure that their students can protect themselves at all times."
---
Georgia's Campus Carry Law Goes Into Effect With Little Notice
Georgia's new campus concealed carry law went into effect on July 1, and contrary to gun control advocates' warnings, the issue has all but gone unnoticed.
House Bill 280 allows students who are 21 or over and have a concealed carry permit to bring their firearms on campus.
The law applies to all of Georgia's public universities including the University of Georgia, Georgia Tech and Georgia State University among others. …
Click here to see more GOA News articles like this one.
"It's no surprise that campus carry is a non-issue for students," Gun Owners of America executive director Erich Pratt told Western Journalism. "Concealed carry permit holders are the safest segment of society."
Under Georgia's campus carry law, those with permits can carry guns in classrooms, at tailgating events, in student recreation areas and anywhere else on campus grounds except where specifically prohibited. …
Pratt thinks Georgia's campus carry law is "a step in the right direction" but needs to go further.
"Other schools, such as Liberty University in Virginia, not only allow concealed carry but have allowed gun owners to carry in dorms and sporting events for years without incident," he said. "Georgia schools should take the final step to ensure that their students can protect themselves at all times."
Featured GOA News & Updates