Cincinnati Bank Shooting Took Place in Gun-Free Zone
Written by AWR Hawkins, Breitbart
Published: 06 September 2018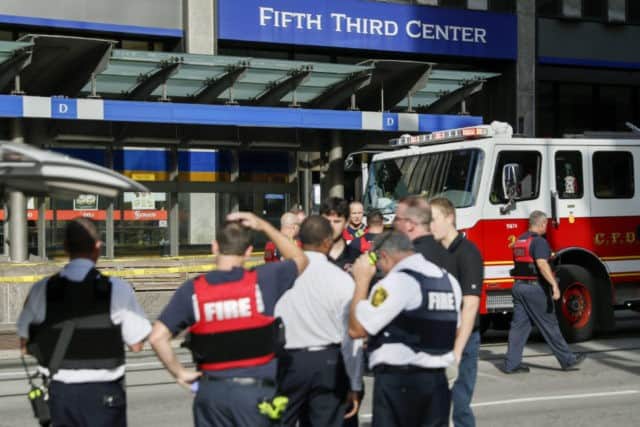 Thursday's shooting in Cincinnati's Fifth Third Bank occurred in a gun-free zone.
Breitbart News reported that two people were injured and three were killed when a gunman opened fire at building on Walnut Street. The Daily Mail reported the attack was carried out at the loading dock and in the lobby.
Click here to see more 2A articles like this one.
Fifth Third's Safe and Healthy Work Environment guidelines for employees states, " You may not possess any type of weapon in Fifth Third's facilities, at work-related functions or while performing Bancorp business of any kind."
On August 26, Breitbart News reported that Jacksonville Landing, the mall where the Jacksonville, Florida, shooting occurred, was gun-free as well…