Keep Up the Pressure for Concealed Carry Reciprocity
Written by Erich Pratt
Published: 31 August 2016
Time to Enter the Next Phase in the Battle to Protect Our Gun Rights!
---
Not a GOA member yet?  You can join Gun Owners of America today for only $20!
---
Help Deluge Congressional Offices in Favor of Concealed Carry Reciprocity
Congress is coming back into session next week.
And while gun grabbers are going to renew their push for more restrictive gun controls, Gun Owners of America plans to counter by demanding a vote on concealed carry reciprocity.
Over the past couple of weeks, GOA activists like yourself have sent thousands upon thousands of emails to Representatives and Senators, urging them to cosponsor concealed carry reciprocity.
As a result, we were able to double the number of cosponsors on H.R. 923 in just a few weeks.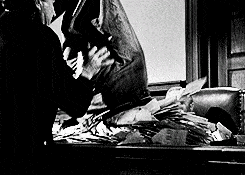 We now have over 110 Representatives who are cosponsoring Constitutional Carry reciprocity — and 35 in the Senate.
[NOVEMBER UPDATE:  There were more than 150 House and Senate cosponsors by the end of October, 2016.]
But we're not satisfied with stopping there.
Gun Owners of America is also planning to flood legislators' desks with postcards over the next couple of weeks.
Our postal mailing is going out the door as you read this email, so GOA members should be receiving their postcards soon.
If you are not receiving GOA's postal mailings, please click here to start receiving them.
Our postal campaigns are an important part of our effort to get concealed carry reciprocity.
After all, it's been one of our most effective means of putting heat on legislators over the years:
* When Senator Diane Feinstein tried to renew her semi-automatic ban in 2004, GOA members deluged Capitol Hill offices with an unbelievable torrent of mail.
One Senate office told us that, "GOA postcards killed the Feinstein ban!"  
* A couple of years later, it was mail from tens of thousands of GOA members that swamped Capitol Hill, killing an expansion of the Brady Law.  
The outpouring of mail led one office to exclaim, "Oh s–t!  We got a lot of postcards and emails from GOA members."  
The strategy works, because each one of those postcards represents anywhere from one hundred to a thousand more voters who think the same way.
So again, if you are not getting these postcards, please start receiving them right away.
GOA attacks gun-free zones, Bloomberg fires back
GOA posted a short, two-and-a-half minute video this month that exposes the lies behind Gun Free Zones.
The video points out how public mass shooters target Gun Free Zones over 90% of the time and how guns are being used to save far more lives than they take.
Bloomberg's "Everytown" attacked the video, saying there's no evidence that killers target Gun-Free Zones.
But Guns.com quoted GOA's response, noting that the Aurora theater shooter (among others) admit to targeting places where victims were unarmed.
Not only that, I shared several examples "where law-abiding citizens used their guns to stop mass shooters, like at the Darby, PA hospital in 2014 or at the Philadelphia barber shop in 2015 or at the gas station in Louisiana this year."
See the video here and let us know what you think.
Take Action and Put the Heat on Your Representative
Again, please remember to click here to get your action postcards if you're not already a GOA member who is getting postcards.
Your Representative will be returning to Washington, D.C., after the Labor Day weekend holiday.
So call him or her at 202-225-3121 and remind him/her how important it is to get Congress to take up Constitutional Carry reciprocity before the elections.