Mississippi is About to Become the 11th Constitutional Carry State
Written by admin
Published: 07 April 2016
Mississippi Legislators Send Constitutional Carry Bill to the Governor!
UPDATE:  On April 15, 2016, Governor Bryant signed Constitutional Carry into law.  You can call him at 601-359-3150 to thank him!  What follows below is GOA's action alert prior to his signing the bill. 


Call Governor Phil Bryant right away at 601-359-3150 and urge him to sign HB 786 into law, a bill to enable permitless carry and to nullify some federal gun control.
---
Not a GOA member yet?  You can join Gun Owners of America today for only $20!
---
Mississippi to Join the Constitutional Carry Club and Nullify Some Federal Gun Control
Thanks to your hard efforts, Mississippi legislators have rejected Michael Bloomberg's calls for more gun control in the Magnolia State.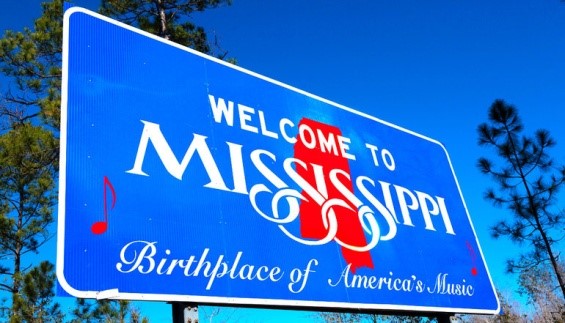 Not only that, legislators just sent a great, pro-gun bill to the Governor for his signature.
That's why I need you to call the Governor right away and urge his support for this tremendous legislation.
The bill — which originally began as church security legislation (HB 786) — was amended to include permitless carry and to nullify some federal gun control.
Permitless carry means that you will be able to carry concealed without getting permission and without being registered like sex offenders.
Governor Phil Bryant must sign or veto HB 786 within five days (excluding Sundays) after the bill is transmitted to him. Otherwise, the legislation will become law without his signature.
You can be sure that the Bloomberg machine will be pouring money into the state to encourage Governor Bryant to veto the bill.
Bloomberg poured money into West Virginia and Idaho in an attempt to kill permitless carry there.
But he failed in those two states, and now he's going to fail in Mississippi — with your help.
Please call Gov. Bryant at 601-359-3150 and encourage him to sign HB 786 into law.
Sincerely,
Erich Pratt
Executive Director
Gun Owners of America
P.S.  Please call Gov. Bryant at 601-359-3150 and urge him to sign HB 786 into law.  You only need to tell him that you are a voting citizen of the state and that you support HB 786, which will legalize Constitutional Carry.  If you wish, however, you can use the Talking Points below.  They will give you additional "ammunition" when speaking with the Governor's office.
Talking Points
1. There are already ten other states that allow for Constitutional Carry, and they are ten of the safest states in the country. 
One of those states is Alaska, which passed its Constitutional Carry law in 2003 and has seen its murder rate drop 20 percent in the ensuing 10 years (according to FBI statistics). Another one of those states is Vermont, which is frequently ranked as the Safest State in the Union!
2. Over 90% of police nationwide support the principle of concealed carry for law-abiding citizens, according to a PoliceOne.com survey taken in 2013.
3. Mississippi already has constitutional carry for Open Carry. That is, one doesn't need to beg permission to carry a handgun openly. So should a person, who is carrying a gun openly, become a criminal for pulling his shirt over his weapon? No, please sign HB 786 into law.
4. Finally, it's important that Gov. Bryant realize this bill will not let criminals carry guns. After all, they already carry guns illegally!
Featured GOA News & Updates