Gun Grabbers are Going to be Ticked Off
Written by Erich Pratt
Published: 07 December 2016
Rep. Hudson to Introduce Constitutional Carry-Friendly Reciprocity Bill

Help Gun Owners of America reach millions of new gun owners so that we can hit the ground running as soon as Constitutional Carry reciprocity is introduced in January. You can help GOA with just a minimal contribution of $5, $10, $25 or more.
---
Not a GOA member yet? You can join Gun Owners of America today for only $20!
---
GOA Looking to Push Hudson's Bill onto Trump's Desk Early Next Year
Dear Friend:
I have some good news to report.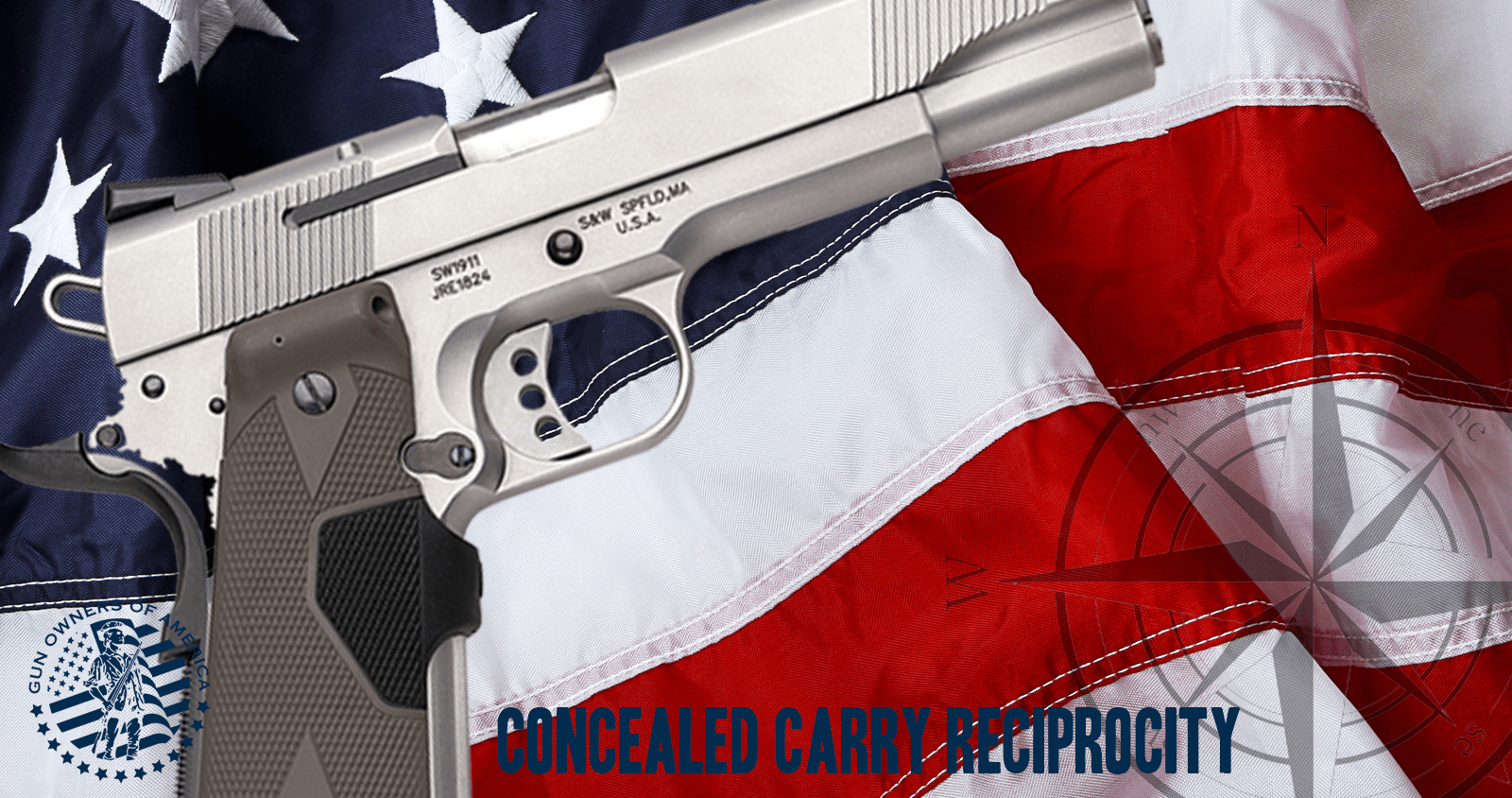 After years of waiting, it looks like we will finally be able to get concealed carry reciprocity enacted into law for the entire country.
But we are going to have to go to a full court press to get it.
Democrats are indicating that killing national concealed carry reciprocity is one of their top goals in 2017.
Which is why GOA needs your support in reaching several million more gun-owning activists.
Come January, we want to deluge congressional offices with a tidal wave of support in favor of concealed carry reciprocity.
Your contribution of $5, $10, $25 or more will help us reach millions of additional gun owners who, previously, have been sitting on the sidelines.
Thankfully, President-elect Trump has stated that he wants to sign a reciprocity bill.
And pro-gun Rep. Richard Hudson (R-NC) has stepped forward to meet the challenge!
As you know, there have been several versions floating around in the Congress for several years.
But the version which now appears most likely to pass is the new Hudson bill, which recognizes the right of Constitutional Carry states to benefit from this national legislation.
Hudson Bill Protects Residents of Constitutional Carry States
Shortly after the new Congress convenes in January, Rep. Hudson will be introducing the reciprocity language that GOA — along with its grassroots army — has been pushing so hard for so many years.
The unnumbered draft was unveiled this week by Congressman Hudson, and it has GOA's support.
I must say, this Hudson bill — which protects the rights of residents living in Constitutional Carry states — is THE BEST reciprocity bill to ever be introduced in Congress.
The Hudson bill will allow persons who may carry legally in one state to carry legally in any other state in the country.
Gone are the days when a concealed carry license holder in Pennsylvania can be threatened with decades in prison because she took a wrong turn off the interstate and ended up in New Jersey.
Gone are the days when an ex-serviceman fears for his safety because a trip to his parents' house takes him through New York.
The Hudson reciprocity law will send a clear and unmistakable signal to gun grabbers in places like New York and California.
And that signal is this: No longer will you shred the Constitution for both your own citizens and those citizens of other states who are condemned to travel through your jurisdiction.
Hudson Bill Helps Residents of Anti-gun States from California to New York
The Hudson bill is a breakthrough in two important respects.
First, it recognizes the 12 Constitutional Carry states and encourages other states to join them.
If a state recognizes the God-given right of its citizens to protect themselves and their families without getting the government's permission, then they can do so in any state in the country.
Second, the Hudson bill benefits citizens of anti-gun states who get permits from pro-gun states.
So if a gun owner living in "occupied" California, New Jersey, or New York gets a carry permit from Utah, then he or she will be able to carry a firearm in any state in the country!
Will you help us muster additional gun owners, who have previously been sitting on the sidelines?
1. Please forward this alert to at least 10 pro-gun family members and friends. We need to enlist even more gun owners in this very important, upcoming battle.
2. Please consider a "Christmas gift" to help GOA accomplish our goal of rallying several million additional gun owners into the fight for Constitutional Carry reciprocity.
Your contribution of $5, $10, $25 or more will help us to make Constitutional Carry reciprocity a reality.
There is going to be a fierce battle, to be sure.  So be prepared to fight with us in this one final battle to bring sanity to the nation's reciprocity laws.
But for now, GOA needs your help to assemble an even bigger grassroots army, so we can hit the ground running in January.
Thank you for your help and for your support.
In Liberty,
Erich Pratt
Executive Director
P.S. Gun Owners of America wants to reach several million new gun owners so that we can hit the ground running as soon as Constitutional Carry reciprocity is introduced in January.
Please distribute this alert to 10 other pro-gun friends and family. And help us with a "Christmas gift" of a minimal contribution of $5, $10, $25 or more to accomplish this goal. Thank you!
Featured GOA News & Updates