URGENT: Exhort Senators Lee and Hatch to Oppose "Fix NICS" and to Support Reciprocity Instead
Written by admin
Published: 23 January 2018

Click on the Take Action button to email Senators Mike Lee and Orrin Hatch.  Urge them to oppose the anti-gun "Fix NICS" bill — and to refuse any compromises that would make a bad bill "slightly not as bad." Make sure to call them as well. (You can use the Capitol Switchboard at 202-224-3121.)
---
Join Gun Owners of America today for less than a box of ammo!
---
Tell Senators: Kill "Fix NICS," Don't Fix It
Dear Friend:
I need you to contact both of your U.S. Senators right away.
Members of Congress are beginning to hear you, loud and clear. But our job is not yet over.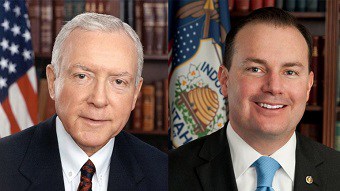 Many on Capitol Hill now understand how the FBI NICS system contains the names of 257,000 law-abiding veterans who have lost their constitutional rights.
They realize now that the "Fix NICS" legislation that GOA has been fighting would spend 2/3 of a billion more dollars to come up with, among other things, even more law-abiding veterans' names to throw into the NICS system.
Moreover, they are beginning to understand how the FBI background check system has already falsely denied thousands of decent Americans who merely share the same names as bad guys, whose names are in the criminal system.
Current law requires the Attorney General to "immediately" fix these errors, but the "Fix NICS" bill (S. 2135) would extend the "immediately" standard to 60 days — with no sanctions against an anti-gun Attorney General for refusing to fix the erroneous information.
This is why the "Fix NICS" bill is only going to make existing problems worse for a lot of good Americans.
Thankfully, with the help of GOA members like yourself, pro-gun members of Congress are starting to understand all these problems.
But there are multiple deals being "hatched" in the Senate, and that's why I need you to call your Senators right away — to make sure they understand that Utahans don't support gun control "lite."
Sadly, Senator Orrin Hatch has already cosponsored this treacherous bill (S. 2135).
Happily, Sen. Mike Lee has not.
So please do these two things: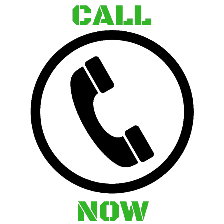 1) Call Senator Lee at 202-224-5444 and urge him to remain strong in opposing the anti-gun "Fix NICS" bill. Thank him for refusing to cosponsor this bill (S. 2135), and encourage him to rebuff ANY and ALL efforts to find a "compromise." Urge him instead to support an immediate vote on concealed carry reciprocity (S. 446).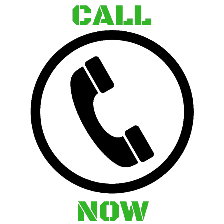 2) Call Senator Hatch at 202-224-5251 and remind him that even though he is retiring, he still has a duty to defend the Constitution. Tell him that S. 2135 is a huge "infringement" of our Second Amendment protected rights and to remove his name as a cosponsor of the bill.
Tell Senators to Pass Concealed Carry Reciprocity, not More 2A Infringements
Congress should be encouraging more gun ownership by passing concealed carry reciprocity legislation, not by enacting greater infringements on our liberties.
And that's why it is imperative that you call and email your Senators today.  
Urge your Senators to resist ANY and ALL deals with the Senate leadership.  Tell them that the FBI's NICS system needs to be repealed, not tinkered with.
You can email them by clicking here.
One email will urge Senator Lee to remain strong and NOT to support S. 2135 at all.  Encourage him to push for concealed carry reciprocity instead (S. 446).
Another email will ask Senator Hatch to pull his name as a cosponsor of S. 2135.
The veterans gun ban resulted from a gun control "lite" compromise in 2007 that a pro-gun Senator from Oklahoma hatched with anti-gun Senator Chuck Schumer.  We don't want to see this same atrocity happen again today.
So please contact Senators Hatch and Lee today.  Tell them that "Fix NICS" can't be fixed.
In Liberty,
Erich Pratt
Executive Director 
P.S. Back in 2007, a pro-gun Senator from Oklahoma struck a gun control "lite" compromise which has now resulted in more than 257,000 military veterans losing their gun rights. Let's make sure that such a compromise doesn't happen again. Please urge Senators Lee and Hatch to oppose the "Fix NICS" bill (S. 2135).