GOA Activists Win Skirmishes in Two Key Areas
Written by Erich Pratt
Published: 19 July 2017
GOA Fighting to Repeal One of the Most Insidious Obama Gun Bans Still on the Books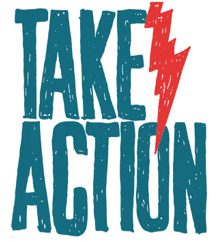 "Other gun-rights groups, such as the National Rifle Association, have not publicly weighed in on this [anti-gun health care] issue, leaving it to GOA. It was GOA which successfully pushed for Sen. Reid's amendment — one of the few conservative things Reid did in years — back in 2009." — Liberty Headlines, July 14, 2017
---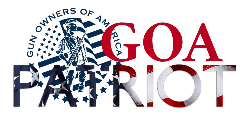 Put the Second Amendment on offense by becoming a GOA Patriot member today!  
---
GOA Activists Win Skirmishes in Two Key Areas
Dear Friend:
No doubt, you have heard it said many times:  Eternal vigilance is the price of liberty. 
Well, it's true.  
Thanks to your activism — and the cooperation of some pro-gun congressmen — we have averted what could have been a setback for the Second Amendment. 
1) ObamaCare and Your Gun Rights
You have probably heard the news this week about the ObamaCare fiasco.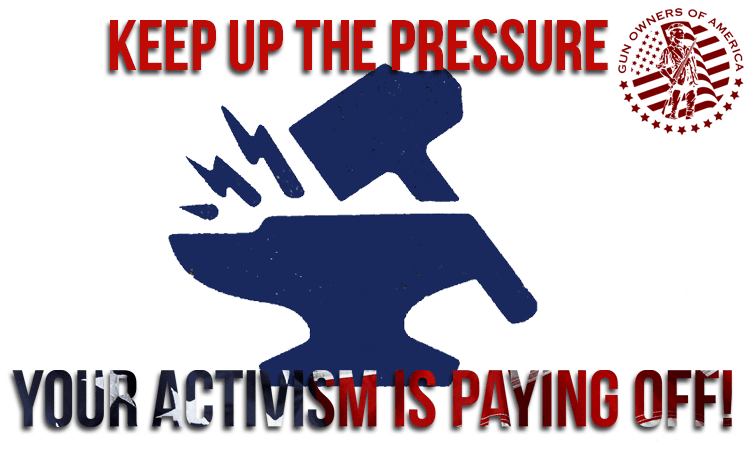 Let me first just say:  This is why it's so important for grassroots gun owners like you to send GOA to Washington.
Just because we have a pro-gun President in the White House, doesn't mean that our gun rights are going to protected in Congress.
Not by the Republicans, and certainly not by the Democrats.
It's essential that ALL OF US stay vigilant and remain LOUD — something that our grassroots do very well!
So what happened this week?  
Well, the Senate Republican leadership wanted to bring up a health care "fix" that would not have entirely repealed ObamaCare — and would have instituted a key new mandate (aka, penalty) for not being insured.
That mandate — coupled with the ATF's ability to use your medical information against you — could easily have resulted in thousands of lawful gun owners losing their gun rights.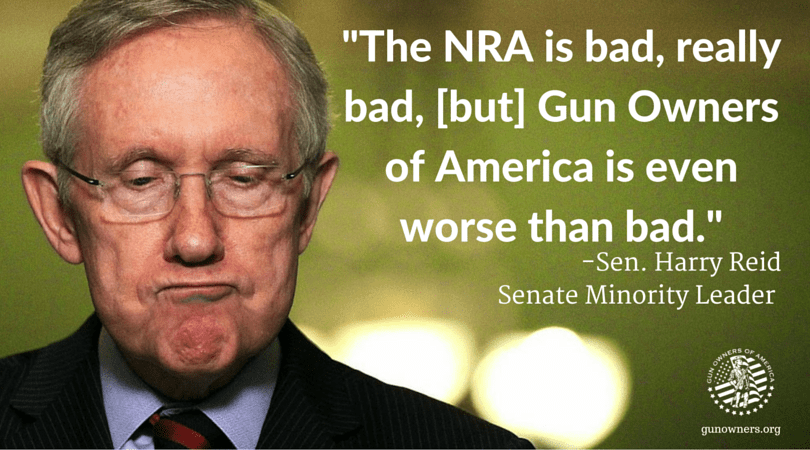 As we have mentioned before, pressure from GOA activists forced then-Senator Harry Reid to include a "manager's amendment" in 2009 which prevented doctors and insurance companies from using and abusing information on gun owners.
But both current law — and the ObamaCare "fixes" that have been voted on to date — would still allow the ATF to troll the federal health database for names it can submit to the NICS list.
And this would disenfranchise thousands of pro-gun Americans from being able to purchase firearms — similar to the way that 257,000 military veterans have already been disenfranchised.
This is one of President Obama's chief gun control legacies that still remains — and still needs to be repealed!
Thankfully, we peeled off enough conservative Senators this week to sink the ObamaCare "lite" bill.
Special kudos go to Republican Senators Rand Paul of Kentucky, Mike Lee of Utah and Jerry Moran of Kansas.  
More Senators would have likely followed. But this opposition ensured that ObamaCare 2.0 is dead for now, because there is no way for the bill to get the necessary 51 votes.
Now there is talk in Washington of actually repealing the anti-gun ObamaCare law entirely, which is what the discussion should have been all along.
So while the victory in this first skirmish is significant, the battle is not over. Please stay tuned for further developments.


Click on the Take Action button to contact your senators and reinforce the idea that gun owners MUST BE PROTECTED when dealing with any future ObamaCare fixes.
---
2) GOA Ensures Pro-gun Language Gets Passed
In past weeks, I told you how Democrat Senator Elizabeth Warren of Massachusetts was sponsoring a loosely drafted bill that could outlaw all hearing-aids sold for hunting and bird-watching. 
You can see a recent article on GOA's efforts to kill Warren's anti-gun legislation here.
Anyway, thanks to our friends on Capitol Hill, Warren's language has been effectively gutted in an FDA funding bill (H.R. 2430).
Reps. Richard Hudson (R-NC) and Greg Walden (R-OR) — along with their top-flight staffs — worked with us to neuter the Warren language and explicitly exclude hunting devices from any FDA regulation. 
The legislation passed the House last week and is now awaiting action in the Senate.  
Of course, we all know Congressman Hudson as the chief sponsor of GOA's central legislative priority:  H.R. 38, the Hudson concealed carry reciprocity bill.  
We will continue to work hard to ensure that H.R. 38 is quickly brought up in the House and the Senate. 
And you can see some of our recent media Talk Shows and videos pushing concealed carry reciprocity here:
* GOA Discusses Reciprocity on One America News Network. You can't carry a cop everywhere, and that's why we have a Second Amendment.
* The Truth About Concealed Carry Reciprocity. Did you know that GOA-backed reciprocity protects Constitutional Carry states?
In Liberty,
Erich Pratt
Executive Director
P.S. Please email your Senators and remind them that any future ObamaCare "repeal and replace" must protect gun owners from using medical information to deny anyone their gun rights.  Also, please consider contributing to GOA so that we can alert even more gun owners to this insidious Obama gun ban that remains on the books!
Featured GOA News & Updates