Trump Signs GOA-Backed Repeal of Social Security Gun Ban
Written by Larry Pratt
Published: 02 March 2017
Trump Signs GOA-Backed Repeal of Social Security Gun Ban


Click on the Take Action button to contact Donald Trump. Thank him for signing the resolution repealing the Social Security Gun Ban. Urge him to work with GOA to move on to other pro-gun executive actions. 
---
---
Thank You for Your Activism!
Dear Friend:
On Tuesday morning, President Donald Trump signed the congressional joint resolution to repeal Barack Obama's noxious Social Security Gun Ban. 
This was one of GOA's priorities — and we are so grateful that with the help of grassroots activists like yourself, we were able to quickly deluge Capitol Hill and the White House with 30,000 emails in support of this gun ban repeal.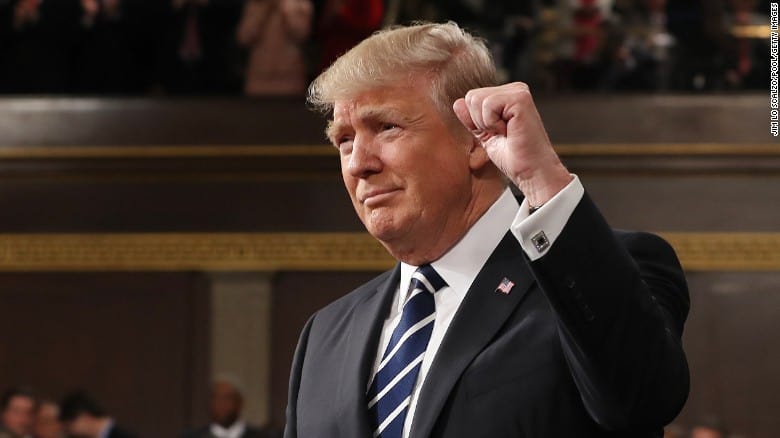 Obama's unconstitutional "executive action," pushed in the wake of the San Bernadino shooting, would have allowed the Social Security Administration to troll the records of federal disability recipients.
If your disability check was processed by another person — for whatever reason — you would lose your guns. 
---
---
If you had PTSD, ADHD, Alzheimer's, or even "anxiety," Social Security would appoint a guardian for you — and, like 257,000 veterans, you would lose your guns. 
You could forget about passing on your guns as an inheritance to your children and grandchildren. 
Take into consideration that you would have lost your guns at the hands of a bureaucrat who had no medical degree and had never met you.
The cost of appealing a bureaucrat's action would probably be in excess of $10,000.
And, finally, the SSI gun ban would have been the inevitable precursor for guns bans for Social Security old age, Medicare, Medicaid, and ObamaCare recipients. 
But Obama's vile Social Security Gun Ban is now "history."
Thanks to a pro-gun majority in Congress and President Trump's signature.
But this is just the first step.
---
Is your membership in GOA up-to-date? You can join Gun Owners of America today for only $20!
---
More Needed to Repeal Obama's Anti-gun Legacy
We already have Donald Trump's promise that he will overturn the Obama guidance effectively outlawing gun collecting. 
It would do this by defining "engaged in the business" of buying and selling firearms to include the sale of a single gun. 
In addition, we hope and expect that Trump will overturn Obama's executive actions by doing the following: 
Withdrawing the U.S. from the UN Arms Trade Treaty and the UN Small Arms Treaty; 
Overturning the State Department's "Gunsmith Ban";
Declaring, by executive action, that "safety-free" school zones are unconstitutional — and that parents and teachers should have the right to defend our kids, rather than leaving them as helpless "sitting ducks"; 
Obliterate Obama's illegal NFA regulations which make it effectively impossible for many in New York, California and other places to obtain a Class III license;
Withdrawing the U.S. from suits seeking to uphold unconstitutional federal and state gun bans and gun restrictions; and,
Repealing the succession of gun and ammo import bans — going all the way back to George H.W. Bush's semi-auto import ban;
We are also working with Congress to pass pro-gun legislation, and send it to Trump's desk, so that he can:
Defund states that impose semi-auto bans or maintain gun registries; 
Repeal restrictions on interstate firearms sales; 
Repeal the Hughes amendment; and much, much more.
But the first step is to thank Donald Trump for taking … the first step. 
So please contact Donald Trump. 
Thank him for signing the resolution repealing the Social Security Gun Ban. Urge him to work with GOA to move on to other pro-gun executive actions. 
Sincerely,
Larry Pratt
Executive Director Emeritus
P.S. Please distribute this alert to your pro-gun family and friends and urge them to take action. To renew your GOA membership or to join for the first time, please click here.
Featured GOA News & Updates