AL: Calls Needed! Constitutional Carry Vote is Coming!
Constitutional Carry Bill May Soon Get Committee Vote!
Speak Up to Resist Urges to Water Down Constitutional Carry!
Dear Friend: 
Constitutional Carry (HB 272) may soon get a vote in the Alabama House's Public Safety and Homeland Security Committee as soon as tomorrow.
So, please pick up the phone and call the committee at (334) 261-0550 and urge them to pass the Constitutional Carry bill HB 66 without any weakening amendments!
Reports indicate that weak-kneed politicians may add weakening amendments to water down Constitutional Carry.
Gun owners in Alabama deserve nothing less than full Constitutional Carry, so we cannot let lawmakers get away with compromising away our rights.
So please call immediately and urge the committee to pass HB 272 with no weakening amendments!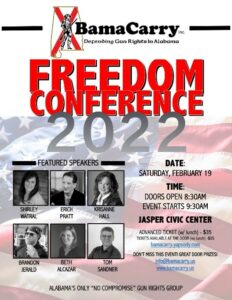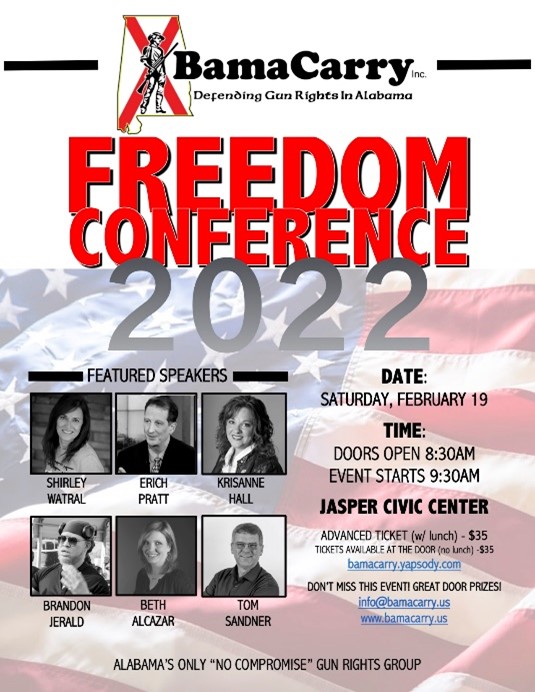 See you at BamaCarry's Freedom Conference!
Please make plans to attend the BamaCarry Freedom Conference 2022 this February 19th at the Jasper Civic Center.
GOA's Erich Pratt will be speaking, and you can get tickets here.
Featured GOA News & Updates