Trump offers comfort
Written by Jonathan Allen, NBC News
Published: 16 February 2018
After Florida shooting, Trump offers comfort — to gun owners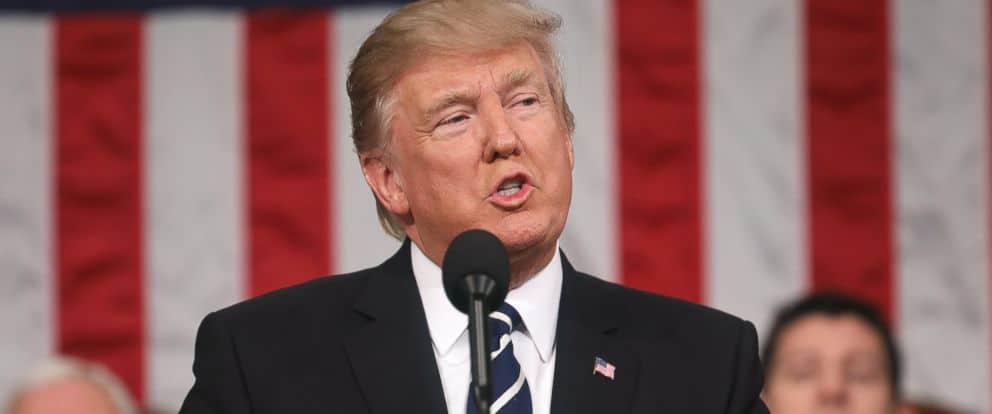 "That's very encouraging that [Trump's] not mounting up with the anti-Second Amendment posse," said Larry Pratt, executive director emeritus of the Gun Owners of America, an advocacy group based in Virginia. "The response from gun owners will be principally that he didn't say the kind of things Hillary Clinton would have said had she been president and the way Barack Obama reacted to other situations like this."
---
After Florida shooting, Trump offers comfort — to gun owners
The day after a shooter killed 17 people at a Florida high school, President Donald Trump offered comforting words — for gun owners.
"We are committed to working with state and local leaders to help secure our schools and tackle the difficult issue of mental health," Trump said in brief remarks at the White House. "It is not enough to simply take actions that make us feel like we are making a difference. We must actually make that difference." …
Click here to see more GOA News articles like this one.
"That's very encouraging that [Trump's] not mounting up with the anti-Second Amendment posse," said Larry Pratt, executive director emeritus of the Gun Owners of America, an advocacy group based in Virginia. "The response from gun owners will be principally that he didn't say the kind of things Hillary Clinton would have said had she been president and the way Barack Obama reacted to other situations like this."