3 Stabbed In Florida Parking Lot, And Then An Armed Citizen Stepped In
Written by Brandon Curtis, Concealed Nation
Published: 08 August 2017
3 Stabbed In Florida Parking Lot, And Then An Armed Citizen Stepped In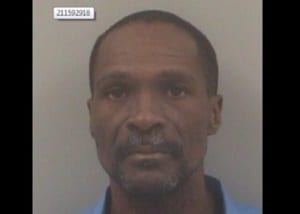 SEMINOLE, FLORIDA — Three people were stabbed during an attempted armed robbery in a Publix parking lot, and it showed no signs of stopping until an armed citizen stepped in and held the suspect at gunpoint.
Local news reports;
Deputies say 49-year-old Bobby Martin Watson approached a vehicle and demanded money from a 44-year-old female. She initially struggled with Watson who then stabbed her in the stomach and thigh.
Christopher McMann observed the struggle and attempted to help the victim, Watson stabbed him once in the upper back.
Deputies say Watson started running toward the Seminole City Shopping Center while McMann and Travis Jones, a second good Samaritan, chased after him.
The two were able to tackle Watson in the parking lot of the shopping center. Jones was also stabbed in the stomach during the struggle.
Deputies say a third good Samaritan was able to disarm Watson by holding him at gun point until deputies arrived and arrested Watson.
Click here to see more Self-Defense articles like this one.
The article continues and lets us know that the three injured victims were transported to the hospital with non-life threatening injuries. That's great to hear and we wish them all a speedy recovery.
Featured GOA News & Updates