Police: Armed Woman Stops Road Rage Attacker with One Shot
Written by AWR Hawkins, Breitbart
Published: 08 August 2017
Police: Armed Woman Stops Road Rage Attacker with One Shot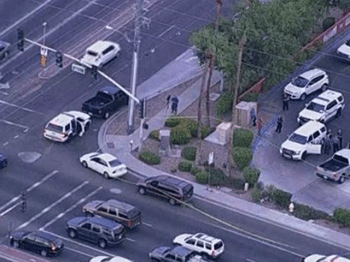 Police in Glendale, Arizona, say an armed woman stopped a road rage attacker with one shot on Wednesday.
The armed motorist repeatedly said she was armed but the attacker ignored her warnings.
According to 3 TV/CBS 5, Glendale Police Sgt. Scott Waite said a driver that was cut off by another vehicle at 67th and Olive Avenues, and then followed the vehicle "to 59th Avenue and Bell Road where a physical altercation took place."
Click here to see more Self-Defense articles like this one.
The road rage suspect allegedly approached the car and struck the passenger in the face, at which point the female driver exited the vehicle and announced that she was armed. Unfazed, "the suspect then [allegedly] approached the armed driver and punched her in the face and continued to assault her, putting her into a headlock."
Featured GOA News & Updates