2nd Amendment In Full Effect to Protect Americans From Growing Terror Threat
Written by Andrew West
Published: 05 June 2017
2nd Amendment In Full Effect to Protect Americans From Growing Terror Threat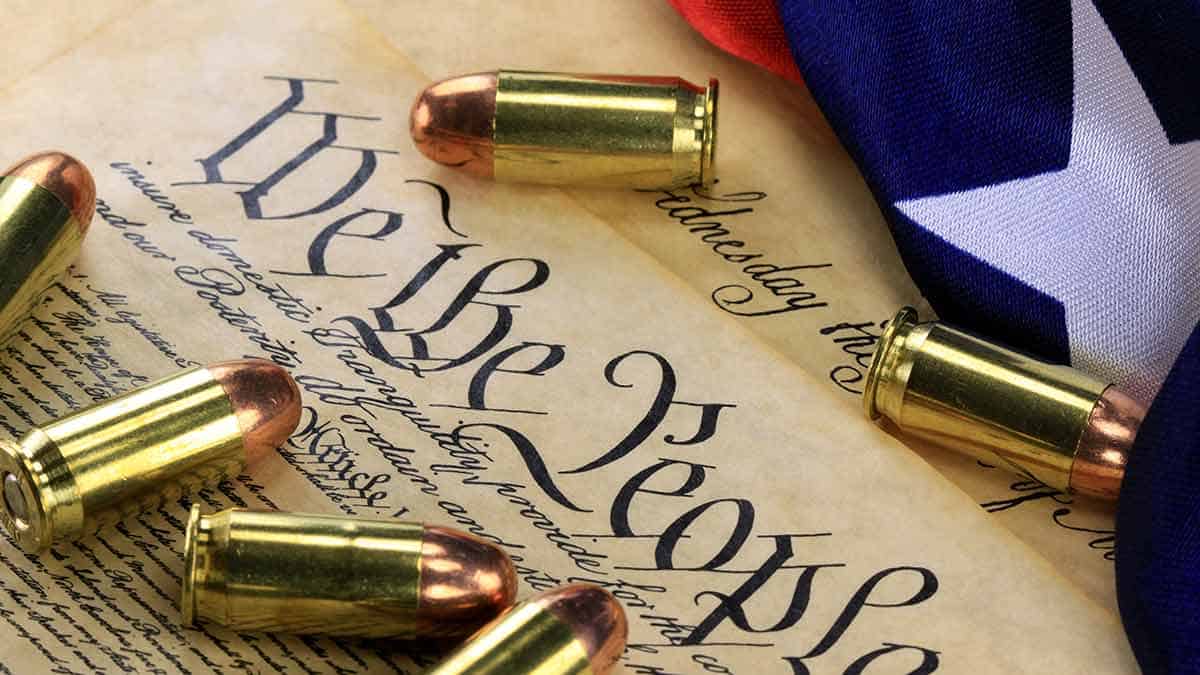 In America today, terror is looming large in the minds of many, as our European allies have been constantly threatened by atrocities stemming from radical Islamic militants invading their locales.
Many of these vile and vicious jihadists have been allowed to roam the globe freely, thanks to the leftist views of world leaders looking to open their borders to Syrian immigrants who are escaping their country's civil war.  The need for these asylum seekers to land somewhere has created a dangerous haste in the global community, in which safety protocols are being rapidly abandoned in favor of relaxed border restrictions – creating an extraordinarily irresponsible opportunity for ISIS and their deplorable brethren to quietly invade the nations of the world.
In America, however, we carry an insurance policy that makes lone-wolf terror a difficult proposition for many would-be Islamic holy warriors:  The 2nd Amendment.  And, now more than ever, Americans are turning to this most powerful of rights to curb the threat of international terrorism.
"The spurt in terror attacks, including the recent two in England, are pushing gun sales into record territory just months after predictions that the election of a pro-gun president would end the rush.
"The FBI just reported that the number of gun sales background checks for May was the highest ever for that month, 1,942,677, a trend that will make 2017 the first or second highest year for gun sales.
"The continued growth of gun sales is in stark contrast to some in the media and industry who feared that the election of President Trump would snuff out sales that in 2016 were driven in part by concerns Hillary Clinton would win and implement strict gun control and an assault weapons ban.
"But 2017's high sales numbers has show that there is more than politics involved when people consider buying a weapon, especially in the new era of street terrorism like that seen in London and Manchester recently.
"At the one of the nation's largest gun stores, Hyatt Guns in Charlotte, N.C., sales are up in reaction to safety concerns.
"'We are continuing to see brisk sales of self-defense and concealed carry firearms. We're also continuing to see new gun buyers,' said Hyatt Marketing Director Justin Anderson."
Read more at Constitution.com
Featured GOA News & Updates