COURT PARTIALLY HALTS BUMP-STOCK BAN
Written by World Net Daily
Published: 25 March 2019
A federal court in the nation's capital halted enforcement of a ban on bump stocks against members of gun-rights groups suing to overturn the law.
The D.C. Circuit Court's order Saturday staying enforcement of the ban initially applied only to the groups in the case. The court issued a clarification on Monday stating that all members of the gun-rights groups are covered, the Washington Free Beacon reported….
A second case over bump stocks, in Michigan, has been escalated to the 6th U.S. Circuit Court of Appeals. A trial court rejected the request for a temporary injunction over the same issue.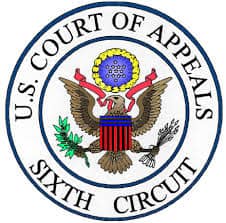 The Gun Owners of America asserted to the appeals court the lower court judge was in error, "both factually and legally," for not issuing the injunction.
The group pointed out the ATF's loose definitions have resulted in absurdities such as using "a shoe lace to 'convert' a semi-automatic into a machine gun." The agency then charged the gun owner was in possession of an unlicensed machine gun.
"For decades, courts consistently concluded that the statute was unambiguous. … Suddenly now, our separate and jealously independent third branch of government is consistently concluding that the statute is ambiguous…. In the future, when otherwise-law-abiding bump stock owners inevitably are prosecuted for possession of unregistered machineguns, will the courts flip back, and conclude that the statute is again unambiguous?" GOA said.
GOA Executive Director Erich Pratt said the ban "is so poorly written  it threatens the legality of AR-15s and other constitutionally protected firearms."
He said the group is seeking an order to prevent enforcement of the ban or "hundreds of thousands of innocent bump stock owners are … in danger of becoming felons."
Featured GOA News & Updates