WY: Wyoming Law Makes it Illegal to Enforce Unconstitutional Federal Gun Control!
Written by Mark Jones
Published: 21 March 2022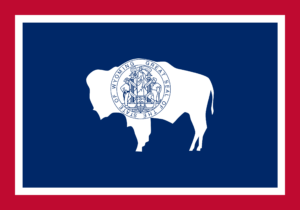 The GOA-backed Second Amendment Protection Act (SAPA) was just signed by Governor Mark Gordon!
SAPA makes it illegal for state and local officials to enforce or cooperate with unconstitutional Federal gun control. 
Despite strong opposition from anti-Second Amendment groups alongside a misguided "Pro-Gun Group" based out of the Northeastern U.S, Wyoming finally has STATE-LEVEL protections for our Second Amendment rights.
With the out-of-control Biden Administration in office, now is the time to finally have SAPA in Wyoming!
SAPA IS A HUGE WIN FOR WYOMING FIREARMS FREEDOMS!
HERE ARE SOME FACTS ABOUT THE SECOND AMENDMENT PROTECTION ACT.
The penalties for violation of SAPA include a $2,000 fine and up to one year in jail.  The penalty of one year in jail gives this law one of the nation's strongest criminal penalties and should be a huge deterrent to any official considering enforcing unconstitutional gun control.
Despite claims to the contrary, SAPA does not allow Wyoming officials to participate in federal gun control task forces.
SAPA is capable of withstanding judicial scrutiny and was able to garner the support of a diverse group including members of both the Senate and House, Wyoming citizens, and Wyoming law enforcement officials.
SAPA has the support of the Wyoming Association of Sheriffs and Chiefs of Police, and these Wyoming officials have made it clear they intend to defend the Second Amendment Rights of law-abiding citizens by prosecuting state or local officials who would enforce federal gun control.
With your support, we have finally passed a Second Amendment Protection Act that can protect the citizens of Wyoming from an over-reaching Federal Government.
GOA wants to thank Representative Mark Jennings (R) and Senator Larry Hicks (R) for taking the lead on passing this critical legislation.  In the coming weeks, we will share a complete list of Representatives and Senators with voting records on SAPA.  In the meantime, Wyoming can be proud to be one of only 10 States with a significant Second Amendment Protection Act to protect the rights of their citizens.
Featured GOA News & Updates