WV: Our Constitutional Rights are NON-NEGOTIABLE
Congress wants to Ban Commonly-Owned Firearms and Magazines
Dear friend:
The swamp creatures in Washington DC seek to take away the tools of self-defense from the honest, hardworking people of United States.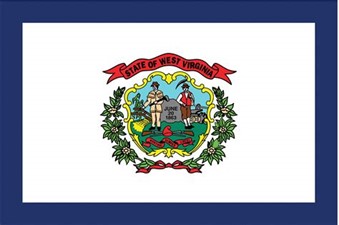 This is displayed in the House Judiciary Committee, as it approved the so-called "Assault Weapons Ban of 2022" in a 25-18 vote. The bill, sponsored by Rep. David Cicilline (D-R.I.), specifically seeks to prohibit the sale, manufacture, transfer or import of all semi-automatic rifles that can accept a detachable magazine and have a pistol grip; a forward grip; a folding, telescoping or detachable stock; a grenade launcher; a barrel shroud; or a threaded barrel.
It also places restrictions on semi-automatic rifles with fixed magazines that can fit more than 15 rounds, bump-fire stocks, high-capacity feeding devices that can hold more than 15 rounds and semi-automatic shotguns with specific features.
Congress is entertaining the notion that we should surrender our Second Amendment rights of the Constitution. This is an egregious attempt to violate our rights and cultural beliefs here in West Virginia and across the nation. These restrictions place an unnecessary burden on Mountaineers who just want to feel comfortable defending themselves or their families.
West Virginia is a Second Amendment Preservation and Constitutional Carry state, and Mountaineers should be free to responsibly exercise their right of self-defense with the firearm of their choice regardless of magazine capacity or feature set. 
So please call your representatives to reject this move to ban commonly-owned firearms! You can look up your Congressman here.
Rep. David McKinley – (202) 225-4172
Rep. Carol Miller – (202) 225-3452
Rep. Alex Mooney – (202) 225-2711
Sen. Shelly Moore-Capito – (202) 224-6472
Sen. Joe Manchin – (202) 224-3954
Thank you for taking action.
In Liberty,
Alex Shay
West Virginia State Director
Gun Owners of America
Featured GOA News & Updates