Woman in Her Late 80s Home Alone, Shoots Intruder Dead
Written by AWR Hawkins, Breitbart
Published: 31 October 2017
Woman in Her Late 80s Home Alone, Shoots Intruder Dead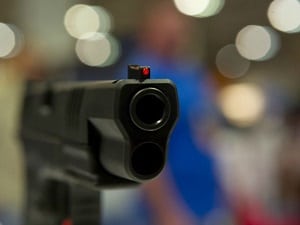 Law enforcement officers in Marion, Arkansas, say a woman in her late 80s shot and killed a 19-year-old intruder Sunday morning around 3:30 a.m.
The 19-year-old, Cody Smith, allegedly "advanced toward" the woman and ignored her warnings to stop.
Click here to see more 2A articles like this one.
According to WREG, the Crittenden County Sheriff's Office said they received a call from an home alarm company after an burglary alarm sounded at 3:31 a.m. When deputies arrived on scene the woman told them Smith had "forcefully entered" her home.
Smith died from his gunshot wounds.
Featured GOA News & Updates