Louisiana Woman Defends Herself With Gun, No Shots Fired
Written by Tom Knighton, Bearing Arms
Published: 31 October 2017
Louisiana Woman Defends Herself With Gun, No Shots Fired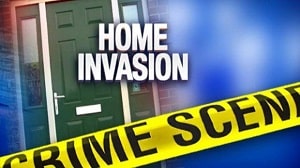 One of the problems with tracking the numbers of defensive gun uses in the country each year comes from how often the mere sight of a gun ends the conflict.
Bad guys don't like it when their prey bites back, after all. But because no shots are fired, the police are often not involved at all or, if they are, there's no report taken.
For one woman in Louisiana, however, none of that matters. What does matter is that she had a gun when she needed it.
Click here to see more 2A articles like this one.
Four men who planned to commit a burglary on Thursday were surprised by a gun-toting homeowner, according to Sheriff Steve Prator.
Just before 10 a.m., deputies were called to the 11000 of Peggy Lane in Keithville regarding a burglary in progress. The homeowner said several men were at her front door dressed in hoods and carrying backpacks. When she met them at the door with a handgun the suspects fled in an SUV that was parked in the bushes.
In other words, they picked the wrong house.
Featured GOA News & Updates