VA: Still Time to Amend Bill Banning Online Concealed Carry Courses
Written by Erich Pratt
Published: 25 March 2020
Then take action below to send the Governor an important message.
Like you, thousands of gun owners contacted their legislators to oppose Governor Northam's gun control bills.
Gun controllers definitely succeeded in passing their dangerous legislation, but not without some pushback. Several of their bills did not pass as introduced, thanks to your great efforts!
And in particular, Northam's gun ban was stopped in its tracks.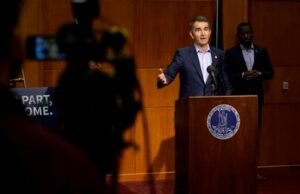 That is something for which gun owners across the state can pat themselves on the back. But our work is not over yet. We still might be able to kill additional legislation if we act quickly!
Please go here to contact your state Delegate and Senator. And then take action (above) to contact the Governor!
Grassroots victories this year
Keep in mind that, in addition to defeating the gun ban, your calls and emails succeeded in exempting concealed carry permit holders from the useless one-handgun-a-month purchase limit.
We also succeeded in delaying the effective date banning the option of online testing to obtain concealed carry permits, from this coming July 1, 2020 to January 1, 2021.
A six-month delay might not sound like much, but it will help many Virginians to get their permits easily, and that will make Virginia safer.
Unfortunately, beginning this coming New Year's, a new health scare like Covid-19 or a weather disaster could make it very difficult for concealed carry applicants to undergo "in person testing" to secure permits.
So it would make common sense for the Governor to allow the option for online testing for concealed carry permits, especially during times of a declared emergency.
The online testing option has been in effect for many years. In fact, the Governor should simply veto the bill since the widespread closures of businesses and schools resulting from the virus were not even known or considered at the time of the bill's passage.
Concealed carry training restrictions on the Governor's desk
HB 264, which prohibits online testing for concealed carry permits, is awaiting the Governor's signature right now.
It is our first preference that Governor Northam veto the bill because another emergency could make it practically impossible for concealed carry applicants to obtain permits with in-person testing.
At the very least, he should amend the bill to allow for online testing in the event of another declared emergency.
The Governor has recently closed down public schools, many businesses and has severely restricted access to others. Many students and government employees now have to work online. It only makes sense to extend online testing for concealed carry permit applicants instead of banning it.
Concealed Carry applicants will still have the option of online testing only before January 1, 2021 when HB 264 goes into effect.
So let's urge the Governor to either veto this bill (preferably) or amend it to add an option for online testing during declared states of emergency.
Government should not make it harder to exercise rights
We hear reports from around the country that some local officials are dragging their feet on granting concealed carry permits.
Virginia should not make it harder to obtain concealed carry permits especially under emergency situations. Individuals who carry concealed firearms have been heroes in saving many lives and are exceptionally law-abiding!
Nor should the Governor make it nearly impossible to obtain a permit should a future disaster or emergency occur, especially when online remedies are available.
Please use the prewritten message (above) to contact the Governor.
And go here to urge your legislators to support amending HB 264 to allow Virginians to demonstrate the knowledge they are required to have to qualify for a concealed carry permit by allowing online courses, at least during emergencies.
Featured GOA News & Updates