U.S. appeals court upholds Maryland's ban on assault rifles
Written by Reuters
Published: 22 February 2017
U.S. appeals court upholds Maryland's ban on assault rifles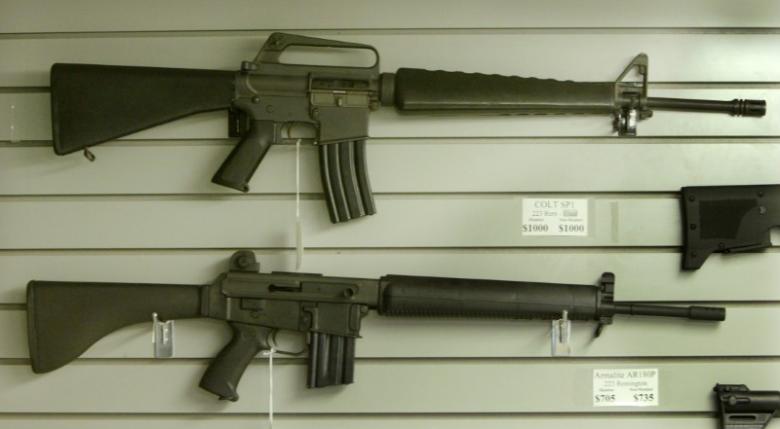 A federal appeals court on Tuesday upheld Maryland's ban on assault rifles, ruling gun owners are not protected under the U.S. Constitution to possess "weapons of war," court documents showed.
The U.S. Court of Appeals for the Fourth Circuit decided 10-4 that the Firearm Safety Act of 2013, a law in response to the massacre in Newtown, Connecticut, by a gunman with an assault rifle, does not violate the right to bear arms within the Second Amendment.
"Put simply, we have no power to extend Second Amendment protection to the weapons of war," Judge Robert King wrote, referring to the "military-style rifles" that were also used during mass shootings in Aurora, Colorado, San Bernardino, California, and Orlando, Florida.
These are "places whose names have become synonymous with the slaughters that occurred there," he wrote, noting that the Supreme Court's decision in the 2008 District of Columbia v. Heller case excluded coverage of assault weapons.
The United States has among the most permissive gun rights in the world. Because the U.S. Congress has long been a graveyard for gun control legislation, some states and localities have enacted their own measures.
In total, seven states and the District of Columbia have laws that ban semiautomatic rifles, several of which that have faced various court challenges as there is a longstanding legal debate over the scope of Second Amendment rights.
Four appeal courts have rejected Second Amendment challenges to bans on assault weapons and large-capacity magazines, King wrote.
Featured GOA News & Updates