Trojan Horse Gun Control
Written by Shane Trejo, Liberty Conservative
Published: 16 March 2018
Second Amendment Defenders Warn Of Gun Control 'Trojan Horse' In Spending Bill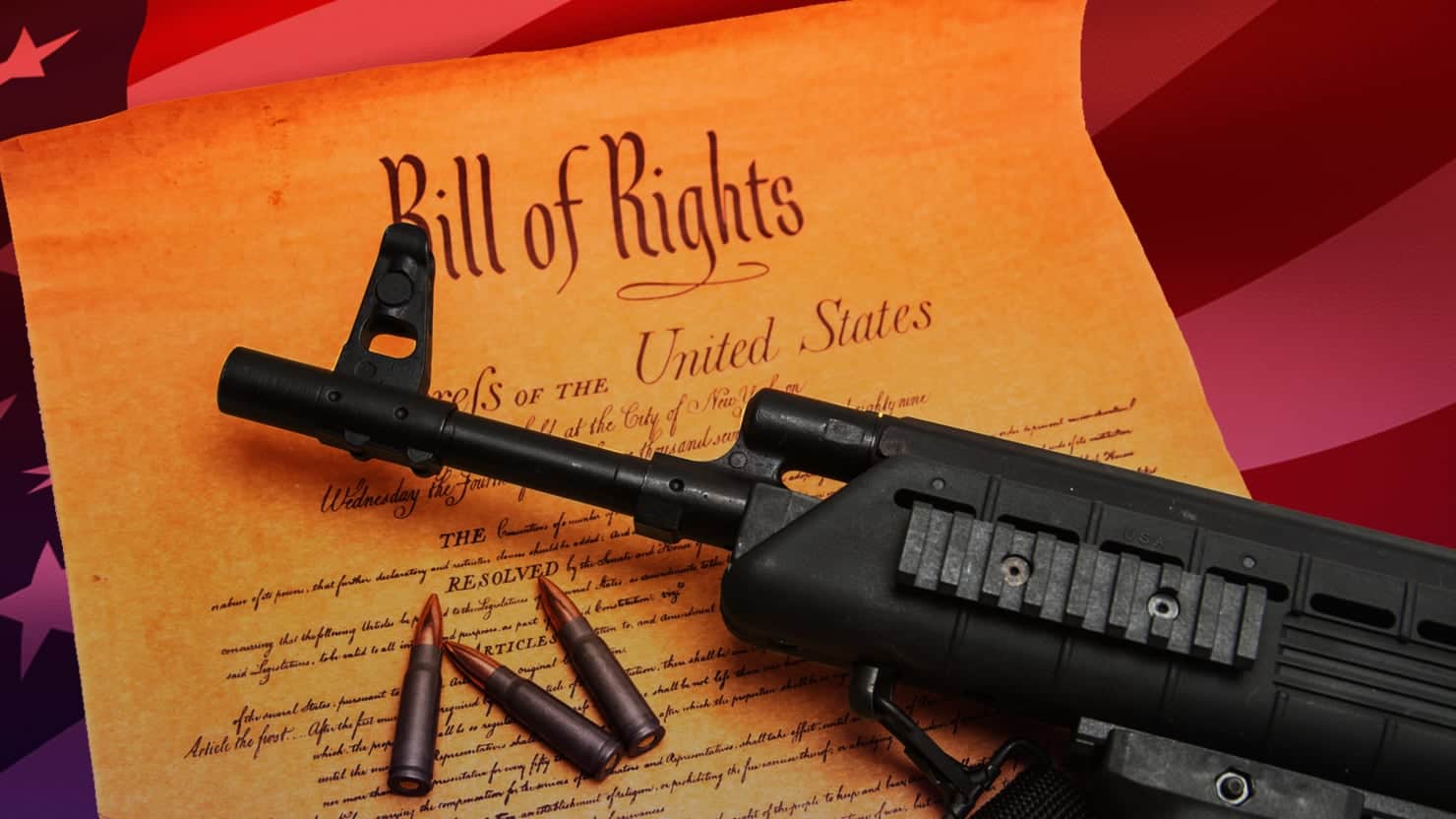 "The biggest threat to gun owners in the omnibus is the potential that the anti-gun Fix NICS may be added into the bill before it comes to the floor," the alert said. "If Fix NICS (or Take the Guns First) language is added, it will kill concealed carry reciprocity for the rest of the year."
---
Second Amendment Defenders Warn Of Gun Control 'Trojan Horse' In Spending Bill
Leading advocates for gun rights are sending a warning about "cowardly Republicans" who are "surrendering on many levels" and ready to sneak gun control in an omnibus spending package.
The Gun Owners of America released an alert this week trying to smoke out a betrayal they claim is in the works.
"The biggest threat to gun owners in the omnibus is the potential that the anti-gun Fix NICS may be added into the bill before it comes to the floor," the alert said. "If Fix NICS (or Take the Guns First) language is added, it will kill concealed carry reciprocity for the rest of the year."
The GOA warned that Obama-like gun control, an anti-gun Obamacare bailout, amnesty for anti-gun voters, or an internet sales tax on gun purchases could be added to the omnibus spending legislation. The group is hoping that Republicans will follow its platform, and refuse to comply with big spending Democrats who want to enact sweeping gun control provisions.
"Our message to House Republicans is this: If the omnibus spending bill is turning into such a Democratic bill — pursuing a Democratic anti-gun agenda — then let the Democrats provide the votes to pass it," the alert said.
Click here to see more GOA News articles like this one.
Previously, GOA Executive Director Larry Pratt sounded the alarm after President Donald Trump spoke favorably of gun control — going even as far to say that due process should be suspended for individuals who have mental problems or are suspected to be terrorists.
"They're going to get wiped out in the 2018 elections if this is what they brought to the table to the voters to judge them on," Pratt said, referring to the Republican Party.
The GOA boasts that they are the only no compromise gun lobby in Washington D.C., and they refuse to relent just because a Republican president is in the White House. They are as dedicated to protecting the 2nd Amendment as they were when Barack Obama was President.
"So please encourage your congressman with this message: If legislators want to load up a spending bill with all kinds of anti-gun 'goodies,' then let it fail … yes, even let the government shut down, rather than enact more gun control," the alert said.
Featured GOA News & Updates