TN: Take action on Lobby Day
Written by Matthew Patterson
Published: 10 March 2020
Lobby For Your Rights In Nashville
Today, on March 10, Gun Owners of America and the Tennessee Firearms Association will be partnering in Nashville to advocate for your right to keep and bear arms, and we need your voice to join us.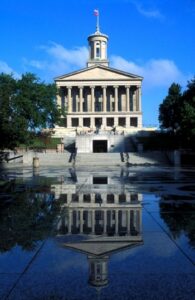 Even if you are unable to make it, you can still make your voice heard by taking action (above) and sending our pre-written letters to your representatives showing your support for the pro-gun bills in the legislature.
Legislation being heard in Nashville includes Constitutional Carry, removal of permit fees, and campus carry for students. Your legislators need to hear from you and know that gun owners in the Volunteer State support these initiatives and will be watching their votes.
The governor also needs to know that the ban on firearms within the capitol grounds should be removed. Currently, the initial gathering location for the Lobby Day is in the Supreme Courtroom, an area on capitol grounds where carrying a firearm is illegal by the governor's discretion.
Please call the governor and urge him to lift this ban and allow the carrying of firearms on capitol grounds, similar to how it is within the legislative office building.
Please take action (above) on these important items and stand up for your rights.
NOTE: If you are able to attend Lobby Day, please click here for more information. We hope to see you there!
Featured GOA News & Updates