Tim Harmsen Joins GOA as Indiana State Director
Written by Michael Csencsits
Published: 14 June 2022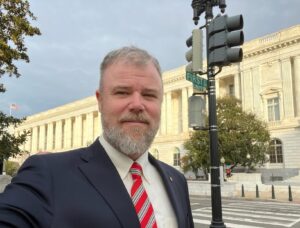 GOA is excited to announce our new Indiana State Director, Tim Harmsen of Military Arms Channel! 
Tim's YouTube channel, which has over 1 million subscribers, has provided gun owners with content about firearms and the Second Amendment for 13 years! 
Tim has decided to join us in our fight, and help to continue our mission to preserve, restore, and defend the right to bear arms. 
Tim will be working diligently to protect the rights of citizens across the state of Indiana, and fight against the corrupt politicians who compromise on the Second Amendment. 
We at GOA are very excited to have Tim join our team.
Featured GOA News & Updates