Family of Dead Burglar: Homeowner's Gun Meant 'Unfair Fight'
Written by Chelsea Schilling
Published: 03 April 2017
Family of Dead Burglar: Homeowner's Gun Meant 'Unfair Fight'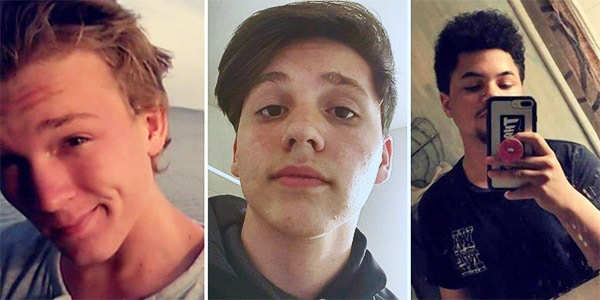 When three teenagers forced their way into a stranger's home, they never imagined they would be greeted by a homeowner's son armed with an AR-15.
Maxwell Cook, 19, Jacob Redfearn, 17, and Jaykob Woodriff, 16, were shot and killed as they attempted to burglarize a home in Broken Arrow, Oklahoma, March 27. Police found a knife and brass knuckles after the violent confrontation. Authorities arrested a suspected getaway driver, 21-year-old Elizabeth Rodriguez.
But now Redfearn's grandfather says it was never a "fair" fight, and the teens shouldn't have been killed.
"What these three boys did was stupid," Leroy Schumacher told Oklahoma's KTUL-TV 8.
"They knew they could be punished for it, but they did not deserve to die."
Get the hottest, most important news stories on the Internet – delivered FREE to your inbox as soon as they break! Take just 30 seconds and sign up for WND's Email News Alerts!
Schumacher claims Redfearn was a good teenager who never got into trouble, according to the station.
"Brass knuckles against an AR-15? Come on, who was afraid for their life?" he asked.
The man who shot the suspects hasn't been charged with a crime. Authorities say they believe he was acting in self-defense under Oklahoma's "Stand Your Ground" law.
Featured GOA News & Updates