The weird and unusual guns of the Berman collection
Written by Chris Eger
Published: 09 June 2017
The weird and unusual guns of the Berman collection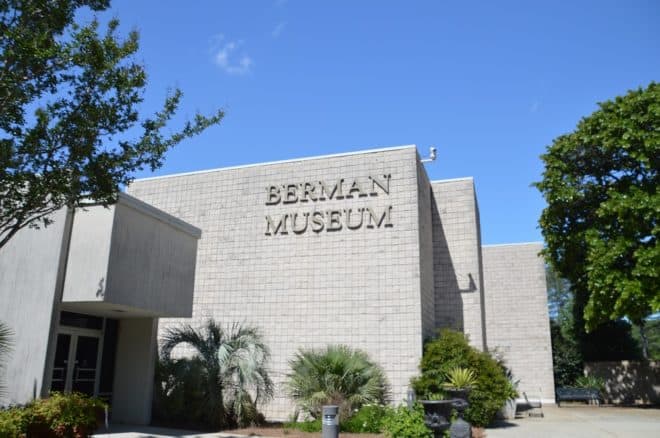 While traveling around Northern Alabama, we stopped in at the Berman Museum of World History in Anniston and were blown away.
There are a few publicly accessible gun collections on display around the country that are truly exceptional. The National Firearms Museum at Fairfax, Virginia, the Cody, Springfield Armory in Massachusetts, the Frazier in Louisville. But one that often gets missed is the Berman.
In 1992, Farley and Germaine Berman began loaning their extensive personal art collection built over a lifetime to the city of Anniston. The two were made for each other it seems — Farley was an Army colonel who worked in military intelligence during World War II while Germaine was in French intelligence.
"I was spying on her, and she was spying on me," Farley once said. After marrying and returning to the states, the two traveled extensively, reportedly filling up four passports. In 1999, after their death, the 6,000-piece collection was bequeathed to the city, who now has it on display in a two-story complex.
Featured GOA News & Updates