The Irony: Anti-Gun Activist Shot Dead In Chicago Violence
Written by John Boch
Published: 17 July 2017
The Irony: Anti-Gun Activist Shot Dead In Chicago Violence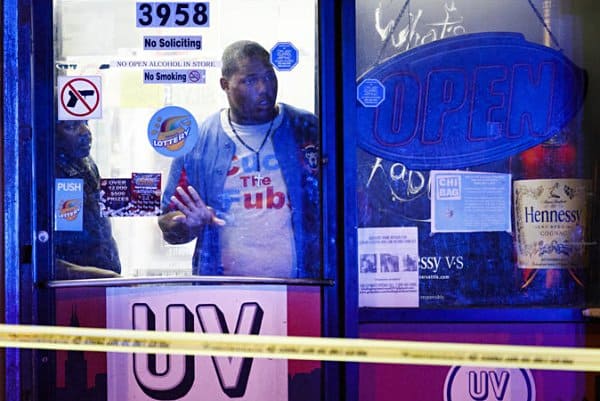 Chicago's non-stop violent crime keeps mortuary services and hospitals busy. Among the customers this weekend: 58-year-old anti-gun, anti-violence "activist" Willie Cooper.
At one point in a wild weekend in Rahm's Wild West, thirty people fell to (mostly gang-related) gunfire, nine fatally, in the span of 18 hours. Contrast that with 54 percent of American counties that didn't see so much as a single homicide in 2014.
The Chicago Tribune has the story of Mr. Cooper's mid-afternoon death.
A 58-year-old husband, father and community activist was shot dead Saturday afternoon — less than a block from the anti-violence organization where he worked on the South Side (Ed: pictured above), his family and police said.
Willie Cooper was walking in the 100 block of West 95th Street when a dark-colored vehicle approached and someone inside fired, hitting Cooper in the mouth and torso about 4:15 p.m. Saturday, police and family members said.