Tell Trump NOT to Ban Bump Stocks
Written by admin
Published: 31 January 2018
Trump is the last line of defense for bump stocks and magazines
---
Please click on the Take Action Button to urge President Trump to not ban or regulate bump stocks. 
Join Gun Owners of America today for less than a box of ammo! 
---
A ban on bump stocks is a ban on triggers, magazines and semi-autos… 
Dear Friend:
President Trump needs to hear from you.
Now that the comment period on bump stocks has closed, the ATF is drafting regulations that could regulate bump stocks — and even result in magazine restrictions, as well.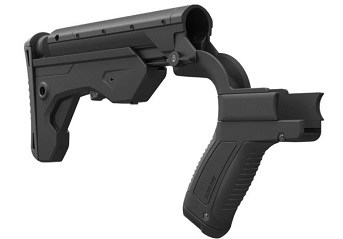 Nancy Pelosi is also trying to make a deal with Republicans to ban bump stocks. Since a minority of Americans own them, she thinks Republicans will concede to this one request, hand her a victory, and hope she'll go away.
That's NOT how it's going to happen. She's already admitted this is only a stepping stone to an onslaught of radical anti-gun legislation (like banning standard-capacity magazines). Now she hopes Republicans take the bait.
Please sign your name telling President Trump NOT to support a ban on bump stocks. 
We want to make sure President Trump is getting the right advice, and we know how much he respects the opinions and thoughtful feedback of the American people.
That's why I want to be able to tell him just how many Americans agree that conceding to Pelosi's demand — or declining to rein in the ATF on this issue — would be a dangerous slippery slope.
So please add your name right now.
Anti-gunners never walk away from a deal ready to give us something in return. They're ALWAYS on the hunt for their next attack on gun owners.
President Trump seems to get it, but he needs to hear it from us on this critical legislative decision.
Please sign your name telling President Trump NOT to support a ban on bump stocks.
In Liberty,
Erich Pratt
Executive Director
Follow me on Twitter: @erichmpratt
Featured GOA News & Updates