Syracuse federal judge remains skeptical of NY gun law as he considers whether to quash it
Written by Douglass Dowty, Syracuse.com
Published: 29 September 2022
A federal judge in Syracuse on Thursday expressed doubt about the constitutionality of several parts of New York's recent gun law as he heard arguments over whether to block its enforcement.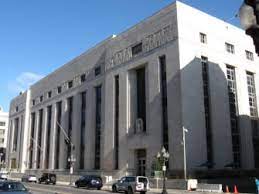 Why can't religious congregations decide whether or not to allow guns into their houses of worship? Why are guns presumptively banned from private property without explicit permission from owners? How can the government order people to provide their social media accounts to apply for a gun license?
Those were among the concerns that U.S. District Judge Glenn Suddaby honed in on during hourlong arguments Thursday in Syracuse over whether he should temporarily ban the state from enforcing the new gun law, which took effect Sept. 1.
During court, the judge voiced similar concerns to those he shared in his written opinion last month. Then he wrote that parts of the law were unconstitutional but said he couldn't do anything about it yet. Those legal issues remained unresolved Thursday, with the state arguing that there still was no standing to challenge the law.
But the hearing also drilled down on questions of substance posed by the law.
For example, is a state law banning guns on private property without an owner's permission a violation of the Second Amendment right to bear arms?
Stephen Stamboulieh, a Mississippi lawyer (for GOA) who represents several gun owners challenging the law, argued that such a ban unfairly targets gun owners.
For example, a home or business that welcomes guests with legal guns might need to post a large sign stating that preference, making them targets to those who may disagree with their position, Stamboulieh argued.
He urged the judge to restore the previous New York standard, in which guns were allowed unless property owners banned them. "I don't have a problem with a private property owner excluding someone because of a gun," Stamboulieh said.
On the other hand, the fact some people are uncomfortable with guns isn't a reason to infringe on constitutional rights, he said…
Featured GOA News & Updates