Suspect Shot in Head After Allegedly Invading a Home as Harvey Made Landfall
Written by AWR Hawkins, Breitbart
Published: 28 August 2017
Suspect Shot in Head After Allegedly Invading a Home as Harvey Made Landfall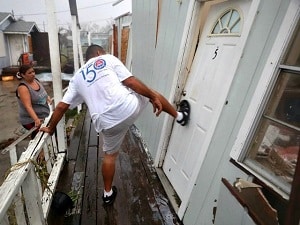 On Friday a suspect was shot in the head by a Corpus Christi homeowner after allegedly invading a home as hurricane Harvey made landfall.
The incident occurred around 11 p.m.
According to the Corpus Christi Caller-Times, the Corpus Christi Police Department said the suspect allegedly "broke into a Southside home." The home was located in the "7100 block of Ficus Court near Yorktown Boulevard," and police arrived to find the suspect shot in the head.
Click here to see more Self-Defense articles like this one.
The suspect was taken to Christus Spohn Hospital Shoreline. USA Today reports police did not release the age or identity of the suspect, but did report that the he was coherent when they arrived on scene.
"No other major incidents were reported Friday night" as Harvey made landfall.
Featured GOA News & Updates