Support Russ Fulcher to be Your Next Congressman
Written by Tim Macy
Published: 11 May 2018
GOA Endorses Russ Fulcher for ID Congressional District 1
It's time to send Russ to Washington DC
Dear Friend,
In Idaho, every candidate running for office claims to be "pro-Second Amendment." However, their political records don't always back that up.
But that's not the case for Russ Fulcher.
Russ not only truly believes in the Second Amendment, but he also has the legislative record that puts word into action.
In fact, during his time as a state lawmaker, he voted for campus carry and preemption laws to keep lawless cities from infringing upon the Second Amendment.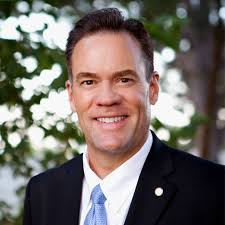 On top of that, he's a strong advocate for Constitutional Carry – GOA's top state legislative priority.
Russ is a true defender of the Second Amendment, and that's why I'm proud to endorse Russ Fulcher for Congress on behalf of Gun Owners of America.
I know Russ will fight just as hard for the Second Amendment in Washington DC as he has in Boise.
So please do everything you can to help Russ, from volunteering or contributing. But most importantly, please urge your pro-gun friends and family to vote for Russ on May 15th.
In Liberty,
Tim Macy
Chairman
Featured GOA News & Updates